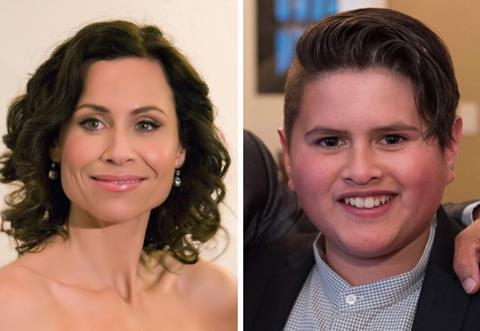 Julian Dennison and Minnie Driver are set to star in coming-of-age film One Winter. Blue Fox Entertainment is handling international sales and will introduce the film in Cannes.
Principal photography begins this Summer in New Zealand, where the film is set.
One Winter is directed by Paul Middleditch (Terra Nova, A Cold Summer) and Hamish Bennett (Bellbird). James Rolleston and Erna James also star.

In 1961, the arrival of a South African rugby team sets off nationwide protests against apartheid and racism. Dennision, best known for Hunt For The Wilderpeople, plays Josh Waaka, a 17-year-old who has been a passive bystander all his life and is suddenly forced to stand up for himself, his whānau/family, and his future.
The film is produced by New Zealand-based Firefly (The Justice Of Bunny King, Come To Daddy), Caravan Carparks (I am Waru, Disconnected) and Kingston Productions (My Father's Kingdom) as well as Angela Sullivan and Alberto Marzan.