Round-up of key drama deals struck at Mipcom, which is going ahead despite deadly storms.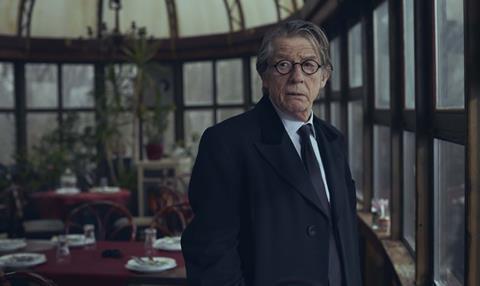 Mipcom 2015 (Oct 5-8) is going ahead despite a severe storm causing major flooding in the Cannes area.
The storms struck the south of France on Saturday night, causing widespread flooding across the country and leaving 16 people dead.
At Mipcom, the opening night red carpet was cancelled due to the weather but the rest of the market will go on as planned, organisers said.
Despite the incelement weather deals high-end drama remains in high-demand. Below is a round-up of key deals:
The Last Panthers
SundanceTV has acquired US broadcasting rights to The Last Panthers, the six-hour crime drama that was the opening night screening at this year's Mipcom, with a plan to air in spring.
Starring Samantha Morton, Tahar Rahim, Goran Bogdan and John Hurt, the programme was commissioned by the UK's Sky Atlantic and France's Canal Plus. Studiocanal and Sky vision are jointly handling distribution. Sky will debut the series on Nov 22 before Canal Plus air later this year.
Hitler
France's TF1 has boarded Beta Film's ten-part miniseries about the life of Adolf Hitler, which is currently being developed in co-production with UFA Fiction for Germany's RTL Television.
The project, which is currently in pre-production ahead of a planned 2016 shoot, is based on Thomas Weber's book Hitler's First War and has a script in the German language from writers Niki Stein and Hark Bohm. Each episode will concentrate on a separate chapter of the dictator's life.
Suburra
Set to be the first Netflix original project made in Italy, ten-part miniseries Suburra will be made in partnership with Italy's RAI. Indie film and TV outfit Cattleya, who previously made Gomorrah, are producing. The project is based on a book by Giancarlo De Cataldo and Carlo Bonin, which tells a story of corruption and organised crime in a seaside town near Rome. Production is planned for the second half of 2016 and the series will debut worldwide in 2017.
Code To Zero
Ken Follett's spy novel Code To Zero has been acquried by Tandem Productions, which will produce it as a limited TV series. Studiocanal is handling international sales.
In the show, a man wakes up to find himself lying on the ground in a railway station, his mind stripped of all memory. He has no idea how he got there; he does not even know his name. Slowly, he rediscovers his life by detective work, uncovering secrets of a conspiracy, set against the battle for global space supremacy between the U.S. and China.
John Woo
Face/Off director John Woo is to produce an original scripted television series titled Cognition in partnership with Catalyst Global Media, the TV and film production outfit led by Charlotte Walls and Al Hardiman.
The show is a neo-noir crime thriller covering two serial killer investigations set in two very stylistically contrasting worlds — the vast and desolate lands of America's declining mid-West, and the thriving and overpopulated streets of the Far East.