Series among trio of new original shows announced by YouTube at MIPCOM Keynote.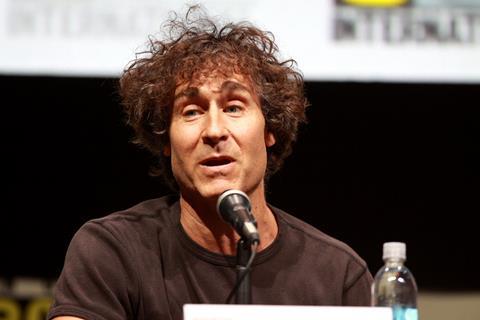 YouTube is joining forces with Doug Liman on new original sci-fi show Impulse, a sequel to his 2008 feature film Jumper about a young man whose teleportation skills make him a target for extremists.

The new series is drawn from the third book in the Jumper series by sci-fi writer Steven Gould and follows a young girl - the original protagonist's daughter - as she discovers her ability to teleport away from danger.

YouTube has commissioned the drama alongside Universal Cable Productions (UCP) in a first collaboration together.

Liman and his long-time producer Dave Bartis are attached to the project alongside Lost writer and creator Jeff Lieber, who is adapting the novel.
Impulse was among a trio of new original series announced by YouTube's global head of original content Susanne Daniels at a MIPCOM keynote session on Monday (Oct 17).

"I'm a huge fan of Doug's, as well as his producing partner Dave Bartis and I can't believe I'm getting the opportunity to work with the people behind Swingers, The Bourne Identity, Mr. And Mrs. Smith, The OC, Suits and Covert Affairs," said Daniels.

All the new original series are destined for YouTube's subscription service, YouTube Red, which gives members access to premium music content, original series and films in the US, Australia and New Zealand.

Daniels told MIPCOM delegates that the original series had become one of the leading draws to YouTube Red over the last year, with viewership of some of the shows rivaling cable ratings, although she did not reveal precise figures.

She added that half the time people watched the original series on their mobile phones. But YouTube Red subscribers were more likely to watch YouTube content on their television sets.

The other new shows in the pipeline include a scripted comedy series featuring Dan Avidan and Arin Hanson, stars of the popular Game Grumps webseries, as members of a newly-formed eSports team trying to make it in the tough world of public online gaming. It is produced by Starburns.

The platform has also just ordered the provisionally entitled action series Lifeline, a joint production from Seven Bucks Production, co-founded by rising YouTube star Dwayne Johnson and Dany Garcia, and Studio 71, the digital entertainment company of Germany's ProSiebenSat1.

The eight-part sci-fi series stars Johnson as an insurance agent who is sent into the future by his company to prevent the accidental deaths of their clients.

It is being directed by up and coming science fiction and action film-makers Sam Gorksi and Niko Pueringer at Corridor Digital.

Daniels also announced YouTube had signed up for a second series of reality adventure series Escape The Night - which generated 9.2 million views.