Feature documentary to use hit stage adaptation to explore autism.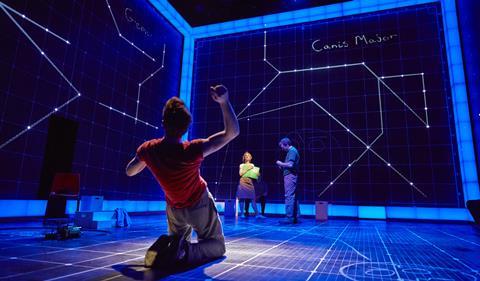 UK documentary distributor Dogwoof has come on board to handle pre-sales for a feature-documentary based on The Curious Incident of the Dog in the Night-Time, based around the award-winning book by Mark Haddon and the subsequent National Theatre production.
The film, currently in production, will use the hit stage adaptation currently playing in London's West End, on UK tour and on Broadway, to frame a cinematic exploration of life on the autistic spectrum.
The documentary is produced by Martin Rosenbaum at Lone Star Productions (Pervert's Guide to Ideology) in collaboration with National Theatre Productions and National Theatre Live, which broadcast the Olivier Award-winning adaptation to cinemas worldwide in 2012.
The deal will see Dogwoof act as international sales agents across all platforms worldwide. The project will be presented to the broadcasters at MIPDOC and MIPTV in Cannes from this weekend.
Producer Martin Rosenbaum said: "With this documentary, we have a rare opportunity to use a universally popular novel and play as a way into a cinematic exploration of how people on the autistic spectrum, and those who care for them, live with the condition."
The Curious Incident of the Dog in the Night-Time won numerous literary awards following its publication in 2003 and has been translated into 44 languages.
It was adapted for the National Theatre in 2012 by award-winning playwright Simon Stephens and directed by Marianne Elliott, and went on to win seven Olivier Awards.
The story concerns a mystery surrounding the death of a neighbour's dog that is investigated by teenager Christopher Boone, who has Asperger's-like issues, and his relationships with his parents and school mentor.