Former DreamWorks Animation senior executive to work closely with Viacom brands.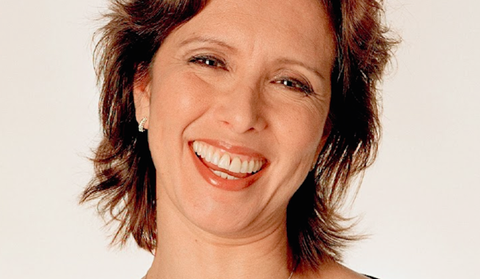 Paramount Pictures on Monday announced producer Mireille Soria has been named president of Paramount Animation.
Soria most recently served as co-president of feature animation at DreamWorks Animation where she oversaw creative development and production on the likes of The Boss Baby and Trolls.
She also produced Fox's Captain Underpants and the Madagascar franchise among others, including the Fox-DreamWorks Animation animated TV series Neighbors From Hell for TBS.
Soria reports to president of the motion picture group Marc Evans and a will work closely with the brands under the umbrella of Paramount parent company Viacom in line with Viacom president and CEO Bob Bakish's broad mandate to foster synergy.
Prior to DreamWorks Animation, Soria had a producing agreement with Fox Family Pictures. She was a vice-president of production at Disney and before that served at the Steve Tisch Company and ABC.
"Mireille is a seasoned producer and filmmaker and has been a driving force in the animation industry, ushering many features to the big screen," Evans said. "We welcome her expertise, invaluable insight, and overall adoration for the animation space. We look forward to her adept leadership at Paramount Pictures."
Paramount Pictures chairman and CEO Jim Gianopulos said: "I've known and have worked with Mireille for many years and know that with her running our animation group, Paramount continues to build a great team for the future. With her creative instinct and talents, Mireille will help us grow the studio and develop a strong slate strategy in animation."
Soria said: "I'm ecstatic to join such a legendary team of brilliant and successful filmmakers who understand good storytelling, and thrive on the wonderful, creative, and unique entertainment we get to bring to audiences worldwide. I can't wait to get started."