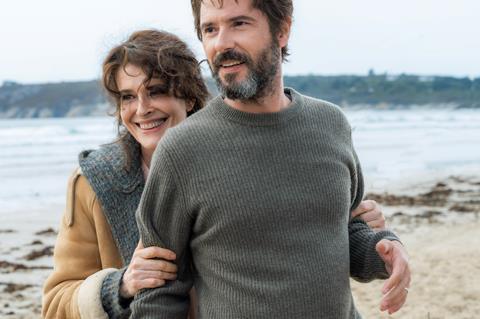 Paris-based mk2 Films has unveiled a raft of deals on Carine Tardieu's romantic drama The Young Lovers, starring Fanny Ardant opposite Melvil Poupaud as a 70-year-old woman who embarks on an affair with a married doctor 25 years her junior.
First announced prior to the pandemic in 2019, the feature has finally premiered at the Rome Film Festival this week in the presence of its co-stars and director and also market premiered at the MIA film and TV market (Oct 13-17).
The film has sold to Austria and Germany (Alamode), Spain (Karma Films), Italy (I Wonder), Switzerland (Filmcoopi), Portugal (Midas), Australia and New Zealand (Palace Films ), South Korea (Cineblooming), Latin America (Encripta) and Bulgaria (BFV).
Diaphana Distribution pre-bought French rights and is planning a February 2022 release and Cinéart has Benelux rights.
The Young Lovers is Carine Tardieu's fourth feature after paternity test drama Just To Be Sure, which premiered in Cannes Directors' Fortnight in 2017; childhood comedy-drama The Dandelions (2012) and drama In Mom's Head (2007), about a teenager trying to get to the bottom of her mother's depression.
In other sales news, mk2 Films also posted first deals on Jérôme Bonnell's comedy-drama The Love Letter following its market premiere at MIA.
It has been acquired for Spain (Elamedia), Switzerland (Agora), Russia (RWV) and Taiwan (Andrews Film). Diaphana Distribution will release the film in France this December.
Grégory Montel, best known internationally for his role as Gabriel Sarda in Call My Agent!, plays a 40-something Parisian who decided to write a love letter to his ex-girlfriend to win her back. As he sits at the café below her flat, this exercise leads him to look back over his life and past relationships. Anais Demoustier, Grégory Gadebois and Léa Drucker also feature in the cast.