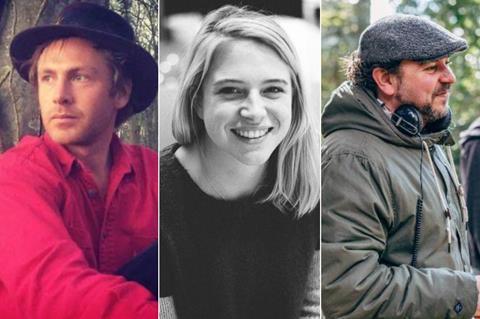 The Uncertain Kingdom development fund – a scheme that aims to address the challenges of filmmakers creating sustainable careers having previously made a feature – has named the projects that are to receive support from its second round of funding, including a documentary exploring the life of late UK politician Mo Mowlam.
The fund was set up originally in 2019 as a short film initiative, led my director and co-founder of UK production outfit Electric Shadow Company John Jencks, along with development executives Isabel Freer and Georgia Goggin, with 21 directors taking part to form an anthology that painted a portrait of life in the UK in 2020.
The Uncertain Kingdom was then re-born as a £60,000 development fund, to support projects of a feature-length at development stage, with County Lines filmmaker Henry Blake and Almost Heaven director Carol Salter among the four to receive funding in the initiative's first round.
Projects to get support in the second round are Mo & Me, directed by Hen Norton, whose previous credits include Northern Ireland-set Galway Film Fleadh premiere Born And Reared. Norton is the step-daughter of Mo Mowlam, a British Labour politician who was instrumental in the signing of the Good Friday Peace Agreement in 1998. She died in 2005 from a brain tumour.
The documentary, produced by Mary Carson and Rachel Lysaght for Underground Films and Emu Films, explores both the triumph and subsequent sidelining of Mowlam's legacy.
Orban Wallace's Our Land is another documentary to receive support. Wallace's debut feature-length project, Another News Story, premiered at Karlovy Vary. His latest explores the communities at the heart of the English land justice debate and is produced by Rebecca Wolff and Leo Smith and executive produced by Charlie Phillips.
Jason Wingard receives his second lot of support from the fund, after his short Pavement formed part of the 2021 anthology. Wingard won the British Independent Film Award (Bifa) for his feature debut In Another Life in 2017. Horror comedy The Hills Have Wheels follows a group of disabled 18-30 year-olds on an adventure holiday that takes a dark turn. Hannah Stevenson produces, with David Proud and David Isaac writing.
To date, the fund has supported over 60 writers, directors and producers. The fund will re-open for a third round on January 9, with submissions closing on January 31. Projects must be over 70 minutes in length and participants must be residents of the UK, but need not be British.