EXCLUSIVE: President Charlotte Mickie announced on Thursday a pair of key deals with EFM buyers on the drama.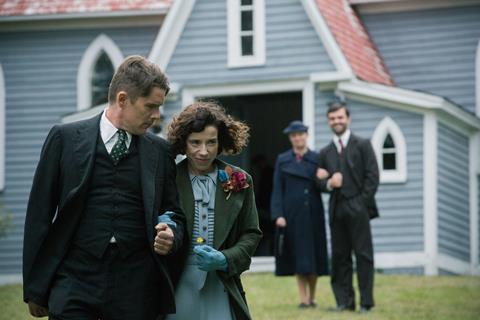 NFP Marketing and Distribution has acquired German, Swiss and Austrian rights to the film starring Sally Hawkins and Ethan Hawke, while Imagine Film Distribution has acquired Benelux.
Maudie is in post-production and recounts the life story of folk artist Maud Lewis and her unlikely husband Everett. Aisling Walsh directs.
"We're very proud and happy to have two more passionate and dedicated partners on Maudie," said Mickie. "It's an exceptional project that has attracted nothing but equally exceptional collaborators."
NFP vice-president Christian Ott said: "After reading the script in May last year we immediately connected with this wonderful heart-warming story about life, love and art and how persistence will lead to happiness. Sally Hawkins and Ethan Hawke add the magic ingredient. We are proud to be part of a film not to be missed."
Christian Thomas of Imagine Film Distribution added: "We have been following this project from an early stage on and now that we have seen the first images we are confident that Maudie will appeal to a wide arthouse audience. The actors are just terrific."
Mongrel previously struck deals in France (La Belle Company), Australia (Transmission), Middle East (Front Row), South Korea (AUD), former Yugoslavia (MegaCom Film), Israel (Shoval), Poland (Hagi), and airlines (Jaguar).
The Maudie sales contributed to what Mickie described as a "very successful" EFM in Berlin last month.
Departure directed by Andrew Steggall sold to Germany (Salzgeber), Poland (Tongariro), Middle East (Italia), Benelux (Cinemien), and Hong Kong (Edko).
Rachel Perkins' Jasper Jones starring Toni Collette, Hugo Weaving and Levi Miller went to Front Row in the Middle East and Cinesky for airlines.