Film features director's daughter, Lena Dunham.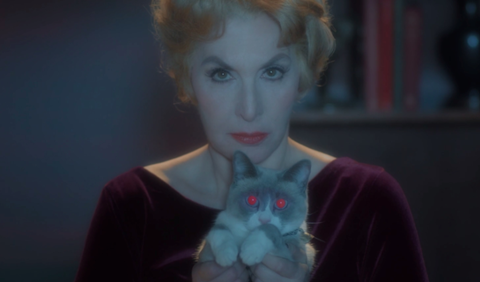 Mongrel International has picked up world sales rights to Laurie Simmons's rom-com My Art ahead of its North American premiere at Tribeca.
The film features Simmons, Robert Clohessy, John Rothman, Parker Posey, Blair Brown and Simmons' daughter, Lena Dunham.
Simmons plays a single New York artist who finds a new joie de vivre when she house-sits for a friend upstate and becomes romantically entangled. Andrew Fierberg served as producer.
"We're so delighted to be involved with My Art," Mongrel acquisitions and sales executive Caroline Habib said. "The movie spoke very strongly to our all women team – it's funny, it's warm and it's extremely smart. Laurie gave us, with grace and humor, an honest glimpse into the artistic process."

"I could not be more excited having Caroline, Charlotte [Mickie, Mongrel International president] and the entire team at Mongrel stand behind our film," Simmons said.

"To be included in the great catalogue of the films they represent gives our film's entrance into the market a high standard to live up to. My Art enters into the distribution world in the best of hands!"
My Art will receive its North American premiere in the Viewpoints section of Tribeca on April 22.