Sky's first move into day-and-date 'Original Films' in UK cinemas will kick off this weekend with family animation Monster Family, set to open in 137 sites this Friday (March 2).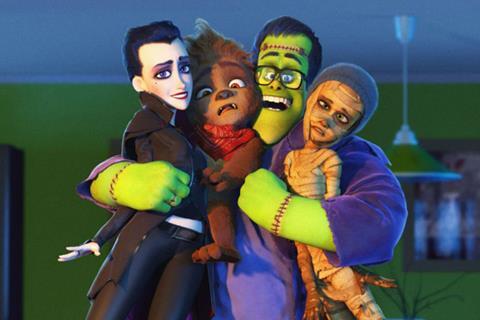 The release will be made available to Sky's TV customers on the same day as the planned theatrical roll-out via the paid-for subscription package Sky Cinema.
The number of sites programming the film is a record for a day-and-date release in the UK, surpassing the previous benchmark of 120 which was set by 45 Years when it went onto Curzon's home cinema platform at the same time as its theatrical run.
However, the UK's three largest multiplex chains, Vue, Odeon and Cineworld - which between them operate around 64% of UK cinema screens - are not programming Monster Family as they continue to adhere to traditional theatrical windows.
Typically, a distributor will have to wait 16-17 weeks to make a film available on home entertainment platforms after its theatrical roll-out.
The buy-in from Monster Family comes from a mixture of smaller chains such as Showcase, which according to its website is showing the film in 21 venues, and Everyman Cinemas, which is showing the film in nine venues as per the info available online, as well as independent venues such as The Picture House Uckfield (which is playing the film from March 11).
Directed by German filmmaker Holger Tappe, Monster Family is a UK-Germany co-produced feature family animation from Ambient Entertainment and Timeless Films. The English-language voice cast includes Emily Watson, Jason Isaacs and Nick Frost. The film was rolled out across the world in the second half of 2017, with the UK being one of its last territories.
Sky revealed its push into 'Original Films' in January this year. The company is partnering on the first wave with Altitude Films, which is managing the theatrical distribution of the titles including Monster Family.
The broadcaster is lining up a slate of day-and-date releases for 2018.
Already confirmed are Rob Cohen-directed action movie The Hurricane Heist, slated for an April release; the Clive Owen and Amanda Seyfried-starring sci-fi crime thriller Anon from director Andrew Niccol, which Netflix has for the US and some international territories; and UK production Final Score, starring Dave Bautista and Pierce Brosnan, both of which will be released later in the year.