Netflix screenings cancelled; Sundance London to go ahead with "appropriate security procedures".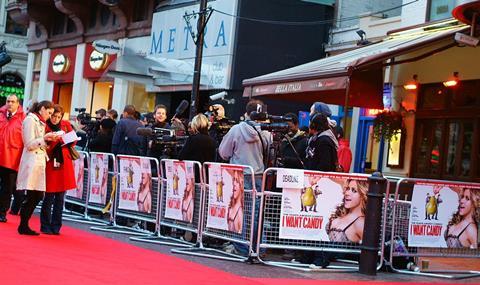 After yesterday's news that Universal had cancelled its London premiere of The Mummy after the terror attack in Manchester earlier this week – with Warner Bros doing the same with Wonder Woman – further events scheduled to take place in the London have also been cancelled.
Netflix has cancelled its planned screenings of Orange Is The New Black series five and Netflix Original GLOW, which were scheduled to take place next Tuesday, May 30 at the Curzon Mayfair in London.
"Following the terrible events in Manchester on Monday night, we have decided to cancel our special screening of Orange is the New Black and GLOW on Tuesday 30th May. Our thoughts are with all of those affected by this tragedy," commented a Netflix spokesperson.
However, next weekend's Sundance Film Festival will go ahead as planned, including the London premiere of Beatriz At Dinner on June 1, which will have a limited red carpet.
A spokesperson for the festival said: "The Sundance Film Festival: London will be going ahead from 1-4 June, including the opening screening of Beatriz At Dinner. As with all of our events, we are thorough in implementing appropriate security procedures."
The attack, which claimed the lives of 22 people, took place at Manchester Arena during a pop concert on Monday (May 22).
In the wake of the attack, the UK's terror level was raised from "severe" to "critical".