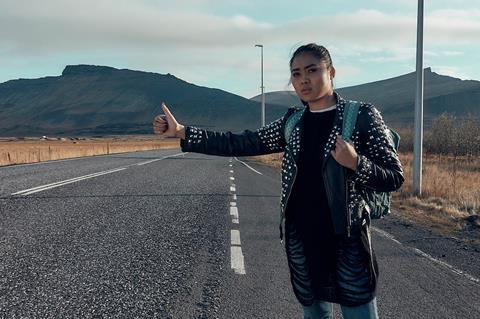 Silja Hauksdóttir's mother-daughter drama Agnes Joy (working title), produced by Birgitta Björnsdóttir at Vintage Pictures, has started shooting in Iceland. Screen exclusively reveals the first photo here.
Hauksdóttir wrote the script with Rannveig Jónsdóttir, who also produces, and Jóhanna Friðrika Sæmundsdóttir.
The film is being co-produced by Mikael Torfason and Guðbjörg Sigurðardóttir and is backed byThe Icelandic Film Centre, distributor Sena, broadcaster RUV and a private equity investor.
The cast features Katla Margrét Þorgeirsdottir, Þorsteinn Bachmann, Donna Cruz, Björn Hlynur Haraldsson and Kristinn Óli Haraldsson.
The comedy drama is about a mother and her 18 year-old daugther living in a small town. The mother is unhappy with both her job in the family company and with her marriage. Her daughter deals with the family dynamic by rebelling. Both mother and daughter are charmed when an actor comes to town to work on a film script.
Bjornsdottir told Screen the story is "a mixture of Lady Bird and Fish Tank".
The film is shooting in Akranes and Reykjavik and will wrap on Nov 17. It will be delivered in spring 2019.
Since making her film debut in 2004 with Dis, Hauksdóttir has been working in TV. Agnes Joy is her second feature film.
Bjornsdottir was hailed as a Screen International Future Leader in 2018, and she was an EFP Producer on the Move at Cannes 2018. Her credits include line producer on I Remember You and co-producer on Land Ho! She also co-produced Iceland's foreign-language Oscar submission, Woman at War.