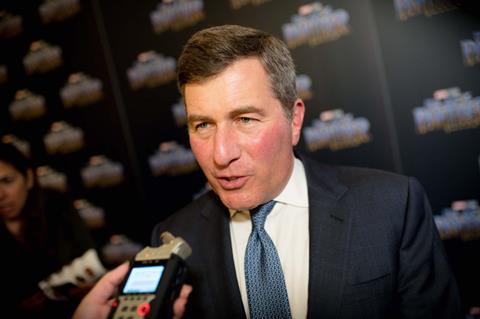 Motion Picture Assoication (MPA) head Charles Rivkin has renewed his contract for a further three years.
The chairman and CEO, who has been working with federal and state governments to help get production back up safely during the pandemic, starts his new term on January 1, 2021.
Since Rivkin assumed his post in January 2018, he has prioristised diverse recruitment, and steered the MPA's Diversity, Equity, and Inclusion programme to support more than 40 multicultural creative and civil rights organisations.
Under his watch, Netflix joined the MPA in January 2019 alongside the traditional studios, while a month ago he recruited Apple TV+ to anti-piracy advocates the Alliance For Creativity And Entertainment.
On legislative matters, the organisation's government affairs team played an integral role in the passage of the Tax Cuts And Jobs Act and the United States-Mexico-Canada Agreement.