Project is debut feature from the director of award-winning short April 4th 1968.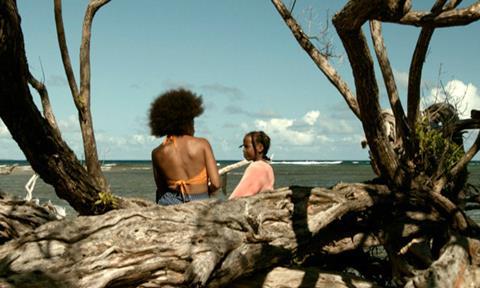 Paris-based MPM Films and Greek production company Blonde SA are teaming on French director Myriam Gharbi's debut feature Pirates.
The semi-autobiographical tale revolves around a rebellious young woman from a tough outer-city suburb who is given a new lease of life when she hooks up with two anarchical squatters – Z and Manos - after serving time in prison on drug-dealing charges.
It was among nine upcoming productions presented at the Sam Spiegel International Film Lab pitching event on Friday.
MPM producer Claire Gadéa, who is lead producing out of France, previously produced Philippe Lacôte's Run, which was also developed at the lab before going on to premiere in Un Certain Regard at Cannes in 2014.
Gadéa has also already secured development money from France's National Cinema Centre (CNC).
Blonde SA founding chief Fenia Cossovitsa is one of Greece's best known independent producers. Her recent co-producing credits include Joyce A Nashawati's Blind Sun, Delphine and Muriel Coulin's Voir Du Pays and Tony Gatlif's road movie Djam, which premiered at Cannes this year.
Casting is underway on Pirate with the production seeking an "Iggy Pop lookalike who is 20 years younger" as well as an actress for the lead role of Loubna.
Gharbi is best known for her award-winning short April 4th 1968, which ties in a drama in Guadeloupe with the assassination of Martin Luther King. The film premiered in Directors' Fortnight at Cannes in 2014.
Pirates is drawn from her own experiences as a teenager and being forced down a path she did not choose.
"Like my character Loubna, I had this sense of being doomed to failure, of being good for nothing," explained Gharbi.
Comparisons have been drawn between Pirates and Houda Benyamina's Divines but Gadéa insists the productions are very different.
"Myriam and Houda might hail from similar backgrounds and the settings may be similar but they're very different stories," she said.