Indie film streaming service MUBI has received investment from Times Bridge, the investing wing of India's largest media conglomerate, in its latest funding round.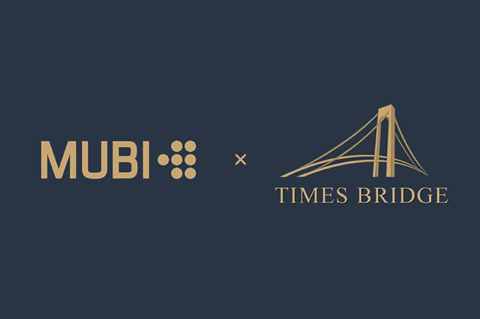 Times Bridge will support MUBI's expansion into the burgeoning Indian market, which is already the company's third largest territory in terms of traffic and registered users.
MUBI is now aiming to establish stronger relationships in India including with film festivals, local producers, and emerging talent.
Times Bridge's investment is at a similar level to the 1.6% stake taken by China's Huanxi Media last year.
Danish director Nicolas Winding Refn is also understood to have taken a small part in the streaming service following recent collaborations with the company. In October last year, Refn launched his own streaming service, NWR.com, which MUBI is involved in.
Times Bridge will provide MUBI with ongoing counsel on brand positioning, monetisation, advertising and public policy and will also facilitate local partnerships and relationships with Indian influencers.
In December, Screen reported that MUBI is likely to become cash-flow positive for the first time in 2018. While no official figures have been released, the company's subscriber base is said to be around 100,000. It also recently signed its first multi-year, multi-territory studio deal, with NBCUniversal.
In total, the MUBI platform is now available in more than 190 countries, excluding China and North Korea, where it is blocked.
The VoD service (£5.99 per month in the UK) offers subscribers one new film per day, each of which is available for a 30-day window. There are 365 films selected per year, with 30 available to each subscriber at any given time.
Earlier this month, the UK-based company hired former Picturehouse exec Jon Barrenechea as its VP of marketing.