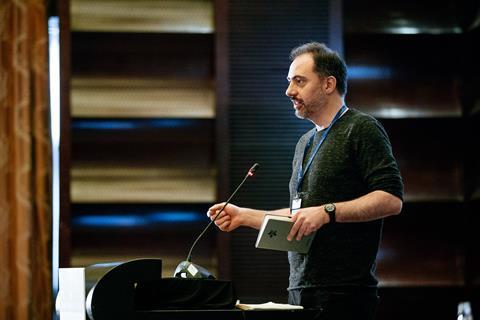 Jon Barrenechea, formerly deputy director of marketing at Picturehouse Cinemas, will join film art-house streaming service MUBI as vp of marketing on March 5, 2018.
In December 2017, MUBI struck its first multi-year, multi-territory studio deal, with NBCUniversal. The eleven territory deal includes films such as Lust, Caution, Being John Malkovich, Touch of Evil, Videodrome, Mall Rats and Hitchcock titles Vertigo, Rear Window, Rope, Frenzy and Shadow Of A Doubt.
The streaming service recently theatrically released titles such as Berlinale Golden Bear winner On Body & Soul from director Ildikó Enyedi and Silver Bear winner Félicité, both shortlisted for the Oscars Best Foreign Language Film category. It is also teaming up with Drive director Nicolas Winding Refn on a new MUBI ident.
Whilst at Picturehouse, Barrenechea opened Duke's At Komedia in Brighton, and went on to become project development manager working across the build of new cinemas for the company, including East Dulwich, Central and Crouch End Picturehouse.
In 2016, he became head of marketing and in 2017 deputy director of marketing, and produced two editions of the Sundance Film Festival: London. He also sits on the board of the International Federation of Arthouse Cinemas, the Film Hub South East and the Cinecity Brighton Film Festival. He serves as lead trainer at the ACAM Exhibitor Training in Venice each year, and works closely with Europa Cinemas on their Innovation Labs.
The London-based executive studied film at NYU and The New School and in 2015, produced and self-distributed Berlinale winning documentary Il Gesto Delle Mani
Barrenechea said: "I'm incredibly excited to be joining the MUBI team. I've been a fan for many years now, and have always loved their programming, style and ethos. I am looking forward to working with Efe [CEO, Efe Cakarel] and the crew to grow MUBI even further."
Entrepreneur Efe Cakarel founded MUBI (formerly Auteurs) in 2007.