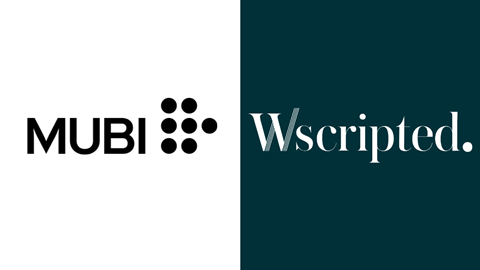 Streaming service Mubi is partnering with Paris-based talent platform Wscripted for the second edition of its Cannes Screenplay List, a selection of screenplays by women and non-binary writers that will be unveiled during the Cannes Film Festival.
The curated list of vetted screenplays promotes projects that are available for option or financing with international distribution potential.
Last year's inaugural list featured 25 English-language screenplays from female and non-binary writers based mainly in the US, Canada, the UK and Europe.
It featured works by rising US writer and director Gabriella Moses, who is currently finishing post-production on her Dominican Republic-shot feature debut Boca Chica, New York-based Egyptian writer Farida Zahran and UK writer and actress Isla Ure.
The scope of the second list, which will again be unveiled during Cannes, is being extended to include French-language screenplays this year. The call for screenplays is open until April 15.
Wscripted was launched in 2021 by former eOne staffer Ellie Jamen as an online marketplace aimed at female storytellers with decision-makers. The team also includes co-founder Marine Haziza, who oversees the technical development of the platform, and producer and former Sundance collaborator Rebecca Katz as head of talent development.
The fledgling company is currently operating out of Station F in Paris, the start-up hub created by billionaire entrepreneur Xavier Niel in 2017. Beyond promoting the projects on its site and compiling the fledgeling Cannes Screenplay List, Wscripting also runs monthly online pitching sessions and other networking events.
"We've been discussing this partnership with Mubi for a year. The idea is to expand the list. Last year it was limited to English-language projects. Mubi has a big following in the cinephile world and we hope this will help us connect with an even bigger pool of women and non-binary writers," said Jamen.
Under the Mubi partnership, the platform will give Wscripted's community of writers and directors free access to their online offering of library classics and new films. The platform will also help promote the projects on the list although the finer details of how this will be done are still under discussion.
"Mubi has always highlighted emerging voices and always had plenty of female storytellers on its platform, Chantal Akerman, Julia Ducournau, Alice Rohrwacher, Claire Denis and Ayo Akingbade to name but a few. They are also very innovative. They really feel like the right partner for us," added Jamen.