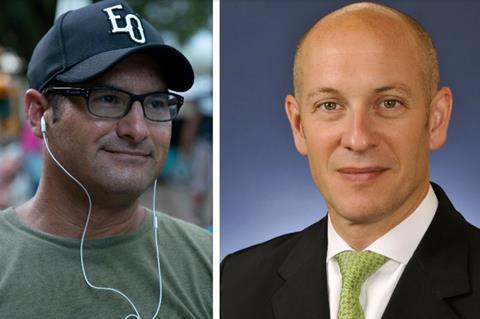 Javier Chapa and Simon Wise's Los Angeles-based Mucho Mas Media has struck a three-film deal with Mexican distributor Corazón Films aimed at the LatinX audience.

The partners will focus on streaming rights and specialty theatrical releasing in the US and Latin America.
Mucho Mas recently completed production on the feature On The Line starring Dennis Quaid, which is in post-production and is being co-produced by Endeavor Content and Sony Provident.
Corazón Films has distributed the Twilight and Divergent films, as well as The Impossible.
The projects will shoot in the US and Mexico and the parties announced on Wednesday (15) three projects in development.
Body-swap comedy The Grass Is Always Gringo is in the vein of Trading Places and follows a humble Mexican worker who wakes up in the body, mind and home of his cantankerous boss. Ángel Gracia will direct from a screenplay by Nicki Renna and Steve Garcia.
High-concept comedy The Pet-Nup centres on the lengths a man will go to protect his bond with his dog when a custody battle ensues. Tate Hanyok wrote the screenplay.
Tia Juana is styled as Madea meets Big Momma's House, and follows a down-at-heel man whose only chance of getting his life and girlfriend back is by taking on the persona of his comatose mother and claiming a million dollar lottery win. Alejandro Montoya will direct and Jason Konopisos wrote the script.
"Given the current climate, these are entertaining and heartfelt films we feel will resonate with audiences on both streaming services and in theatres," said Mucho Mas partners Chapa and Wise. "We are fortunate to be in business with Corazón Films and know that our reach across multiple media platforms will provide wide viewing options for these and future projects."
They continued, "Genres like comedy and horror play well to our core LatinX audiences, and we believe this deal will afford us more opportunities for development and production for the underserved LatinX audience."
Paul Hudson of Outsider Pictures brokered the deal between Mucho Mas and Corazón Films.