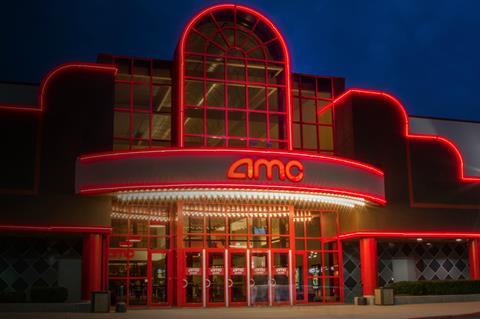 Hours after AMC Entertainment Holdings Inc announced a sale of $230m in stock to Mudrick Capital, the New York-based investment group has reportedly sold the stock, claiming it is over-valued.
Earlier on Tuesday (June 1) AMC announced the sale of 8.5m shares in Class A Common stock in a securities filing, which the company said would help it with acquisition opportunities and upgrades.
CEO Adam Aron said on Twitter the company was eyeing Arclight Cinemas and Pacific Theatres, which announced they were closing in April due to hardship brought on by the pandemic.
AMC's stock has soared in recent months thanks in part to day traders and in particular a frenzy of activity among the Reddit community.
The past weekend's box office rally in North America will have helped AMC's outlook, however it remained unclear how Mudrick's sale of the stock will impact AMC's acquisition plans.
AMC stock climbed to $32.04 after close of business on the New York Stock Exchange. After hours it had reached $31.83 at time of writing.
Exhibition is hopeful it will bounce back after months of closure in North America due to the pandemic. Cinemas began started to reopen in the latter part of 2020, with those in critical markets of Los Angeles and New York returning to business earlier this year.
Neither AMC nor Mudrick could be reached for comment.
Separately, Alamo Drafthouse said on Tuesday it is opening five new sites in Manhattan and Staten Island (previously announced), as well as two in the Greater Washington D.C. area, and one in St Louis. The company has completed its Chapter 11 bankruptcy filing and has sold its assets to Altamont Capital Partners, funds managed by affiliates of Fortress Investment Group LLC, and Alamo Drafthouse founder Tim League.