EXCLUSIVE: Successville team developing film version of award-winning comedy through their new production company.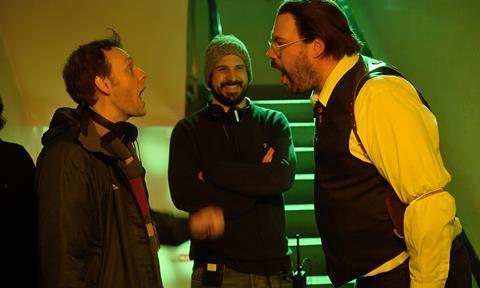 The team behind Murder In Successville, Andy Brereton, James De frond and Tom Davis, are working on a film version of the award-winning BBC comedy.
The trio are launching a brand-new production company called Shiny Button, which will develop and produce original content across both television and feature films.
Brereton, De frond and Davis told Screen that one of the projects they are developing is a film incarnation of Murder In Succesville.
"The unprecedented success of Murder In Successville has inspired us to create a highly original film project in which the lead character DI Sleet [played by Tom Davis] shepherds an unknowing mega star through an action-packed cop drama," they said.
"Imagine a cop buddy film like Lethal Weapon, except one half of the cop duo doesn't know the script or what surprises are in store."
They also said: "Further down the line we have plans to make big funny British comedies and are already in talks with writers and talent from across the pond who we are excited to collaborate with. Our up and coming spy parody series Action Team shows we are already making movie sized comedies for the small screen."
Spoof spy thriller Action Team, a new six-part comedy series commissioned by ITV2, is the first project to be developed and produced by the company.
Shiny Button will work as an independent label within Tiger Aspect Productions and will form part of the Endemol Shine Group.