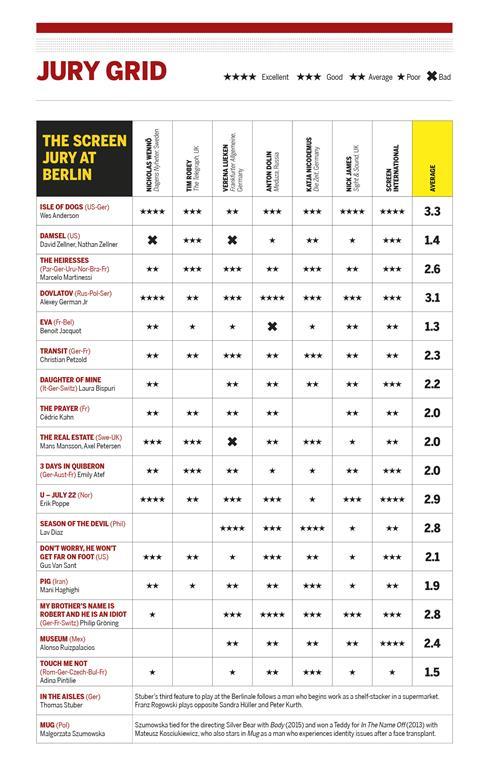 Alonso Ruizpalacios' Museum and Adina Pintilie's Touch Me Not have dropped into Screen's Berlin Jury Grid, scoring either side of the mid-point.
Fresh from its Berlin premiere last night and reviewed here, Museum is a heist drama starring Gabriel García Bernal, and took 2 (average) from four critics, with Screen's own giving it a 4 (excellent), for a 2.4 average.
The intimacy-exploring Touch Me Not fared less well, with four scores of 1, a 2 and a 3 from Die Zeit's Katja Nicodemus for an average of 1.5. See Screen's review here.
The final two titles coming up on the Grid are Thomas Stuber's third Berlin feature In The Aisles and Mug from Malgorzata Szumowska, who tied for the Silver Bear for directing in 2015.