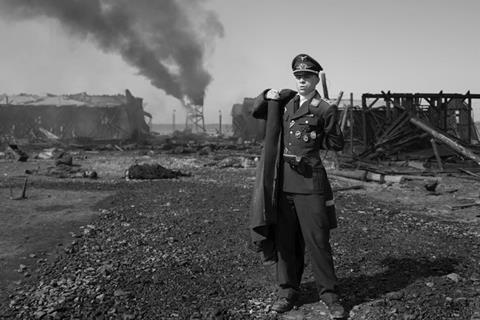 Music Box Films has acquired all US rights from Alfama Films to Robert Schwentke's The Captain (Der Hauptmann) starring Max Hubacher, Milan Peschel, and Frederick Lau.
Alfama Films is in Berlin handling international sales on the drama, which takes place in the final days of the Second World War. When a young German soldier finds a Nazi captain's uniform he assumes the monstrous identity of the very people from whom he is trying to escape.
The Captain premiered at Toronto 2017 and Music Box plans a theatrical roll-out in the second half of the year followed by a home entertainment release.
Schwentke's credits include The Time Traveler's Wife and the hit action-thriller RED.
"We are pleased to be working with Robert Schwentke to bring his complex psychological study of power and war to US audiences," Music Box Films president William Schopf said.
Schopf negotiated the deal with Paris-based Alfama Film's international sales and distribution manager Baptiste Descotes-Genon.