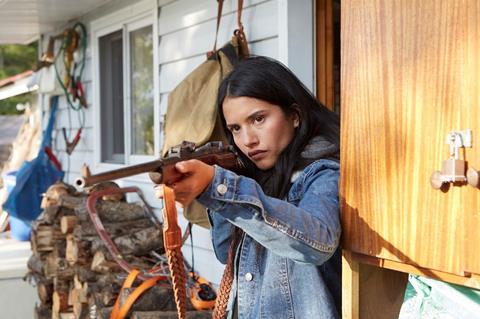 Santa Monica-base Myriad Pictures heads to AFM with slate additions Through Black Spruce and Clara, both of which premiered in Toronto last month.
Kirk D'Amico and his team will launch international sales on Don McKellar's Through Black Spruce (main picture), which tells of a young First Nations woman whose twin sister sets out to find her after she disappears, forcing a clash between the Northern Ontario community she fled years ago, and Toronto, where she modelled before vanishing.
The drama stars Tanaya Beatty, Brandon Oakes, and Kiowa Gordon and the producers are Tina Keeper, Robert Lantos and Barbara Samuels. Through Black Spruce screens at the Mar del Plata Film in Argentina next month.
Akash Sherman's sci-fi romantic film Clara stars Patrick J. Adams and Troian Bellisario in the story about an astronomer and an artist who share a fascination for the wonders of space. Ari Lantos produced, while Anant Singh, Mark Musselman and Brian Cox served as executive producers.
Clara and Through Black Spruce are a Serendipity Point Films and Distant Horizon productions and will be distributed in Canada by D Films.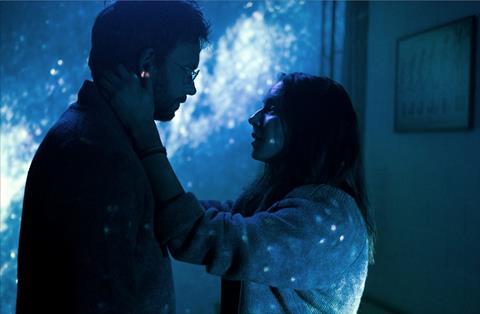 "We are very pleased to be handling international sales on both Clara and Through Black Spruce on behalf of Serendipity Point Films and Distant Horizon," said D'Amico. "The filmmakers and cast of these films have done an amazing job to bring these unique stories to the screen."
Robert Lantos said, "Kirk D'Amico and I last worked together on Being Julia. I look forward to once again be working with him and his team".
Ari Lantos added, "After the incredible receptions Clara received at both TIFF and Sitges, I am very excited to share this film with audiences all around the world. I am thrilled that Kirk and his team at Myriad share the same passion for Clara as Akash and I do, and I look forward to working with them to help us realize this goal."