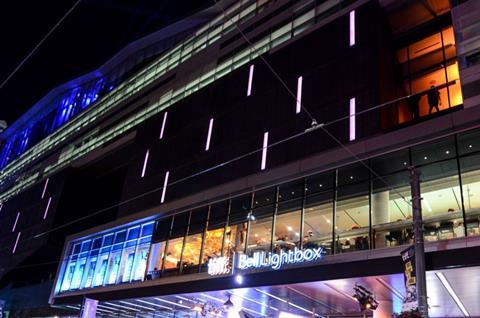 Santa Monica-based Myriad Pictures has kicked off talks with international buyers on the completed crime thriller Hammer starring Will Patton and Mark O'Brien from recent release Ready Or Not.
Christian Sparkes (Cast No Shadow) wrote and directed the feature about Chris (O'Brien), an ex-con who plots to rob his drug-dealing friend, Adams (Ben Cotton). When the plan goes wrong, Chris turns to his father (Patton) for help.
Jonathan Bronfman, Alison White, William Woods and Chris Agoston serve as producers, and Fraser Ash, Niv Fichman, and Kevin Krikst are the executive producers.
Myriad Pictures is also selling Takashi Doscher's completed elevated sci-fi thriller Only, which stars Freida Pinto as a woman on the run when a virus threatens to wipe out the female population.
The roster includes Julia Hart's supernatural thriller and SXSW selection Fast Color starring Gugu Mbatha-Raw, Lorraine Toussaint and David Strathairn, and Claudia Myers' modern day fairy tale Above The Shadows with Olivia Thirlby, Alan Ritchson, and Megan Fox.