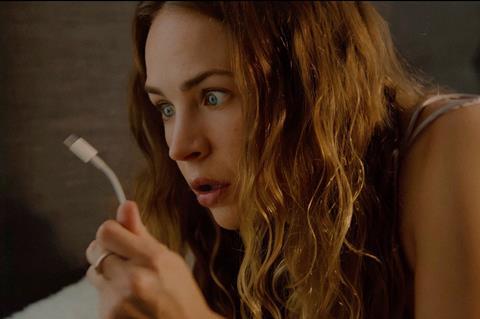 Myriad Pictures has boarded international rights to the completed comedy The Re-Education Of Molly Singer starring Britt Robertson, Ty Simpkins and Jaime Pressly and has begun talks at EFM.
Andy Palmer directed the story about a young lawyer who gets the chance to win back her job and must pose as a university freshman in order to help her boss's awkward teenage son navigate his first semester.
Grindstone/Lionsgate will release the Hemlock Circle Productions comedy in the US. The cast includes Nico Santos, Wendie Malick, and Cierra Ramirez.
Todd Friedman and Kevin Haskins co-wrote the screenplay and producers are Friedman and Warner Davis. Santos, Andy Palmer, and Michael Walsh served as executive producers.
Scott Bedno of Myriad Pictures negotiated the acquisition with the producers and said the film was a response to demand for broad comedies from buyers.
Myriad's sales slate includes Sparke Films' Australian action thriller Bring Him To Me starring Barry Pepper, Sam Neill, and Rachel Griffiths.