With two heavyweight titles — Superpower and Kiss The Future — in the Berlin lineup, Fifth Season Documentary is ready for its close-up.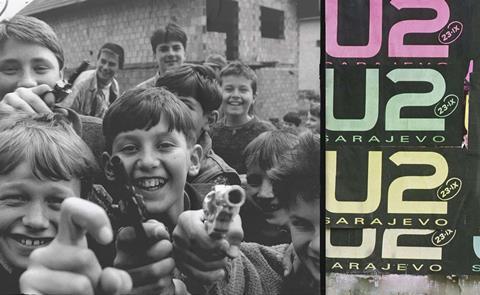 One year after Endeavor Content split from parent Endeavor, the documentary division at the renamed production, financing and sales company Fifth Season is ready to hit the ground running.
Fifth Season Documentary, led by Kevin Iwashina, is about to premiere two major prospects at the Berlinale that are likely to enthral audiences and buyers. Superpower, co-directed by Sean Penn and Aaron Kaufman, chronicles the ongoing war in Ukraine as the first anniversary of Russia's invasion approaches. Nenad Cicin-Sain's Kiss The Future recounts how a US aid worker in war-torn Sarajevo enlisted the help of rock band U2 to shine a light on the Bosnian War.
It is an exciting time for Iwashina and his team, which includes directors of documentary Blake Levin and Ariel Richter. The company is showcasing its broader capabilities as a producer and financier after several years of busy (and ongoing) sales — deals have included the $75m sale of Hamilton to Disney in 2020, The Elephant Queen alongside Mister Smith Entertainment to Apple prior to Toronto 2018, and recent Primetime Emmy-­nominated docuseries Mc­Cartney: 3, 2, 1 to Hulu.
"Sundance 2023 was our big coming out with two docs — AUM: The Cult At The End Of The World, which we fully financed and was brought to us by Submarine [with which Fifth Season jointly handles sales], and Going Varsity In Mariachi which we co-­financed with Impact Partners and Luis Miranda," says Iwashina. Both the investigation into the sect behind the 1995 Tokyo subway sarin gas attack and the story of a Texas high school mariachi band remain available.
Next up is Berlin. Fifth Season Documentary had multiple entry points to Kiss The Future, which it fully financed and is co-selling with WME Independent. Fifth Season co-president Graham Taylor has ties with producer Matt Damon and Alan Moloney, an Irish film and TV producer close to U2, and agents at WME represent both Bill Carter, the US aid worker on whose book Fools Rush In: A True Story Of Love, War And Redemption the film is based, and Cicin-Sain.
Shift in tone
Superpower came about through Taylor's relationship with producer Sergei Bespalov and started out as a lighter look at how Ukrainian comic Volodymyr Zelensky became president after playing the role on TV. Penn got involved and the tone shifted dramatically when war with Russia became inevitable. Fifth Season co-financed with Vice Studios, which brought production infrastructure and global news and security expertise.
Iwashina has worked on hundreds of documentaries. The former agent co-founded the production, finance and sales company Preferred Content with Ross Dinerstein in 2010 and was brought on to Endeavor Content (as it was then called) by Taylor when it launched in 2017. He ran the documentary department with Liesl Copland and assumed sole oversight in February 2021 when Copland departed for Participant.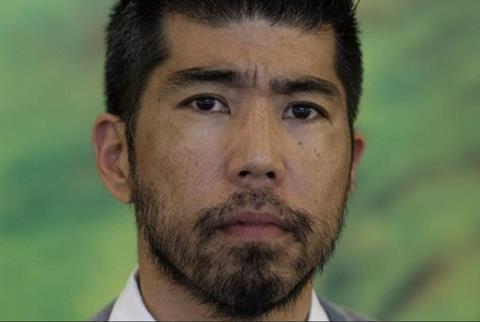 When Fifth Season, which is majority-owned by CJ ENM, assembles a documentary, the team does not dwell initially on the binary theatrical/­streaming calculation — it considers the subject, the suitability of the filmmaker and the audience. Iwashina says both Berlin titles have broad appeal and could work across different formats.
Festivals will always be important in building awareness for acquisition titles and films with distribution, the executive notes.
Off-­festival deals and auctions play a key role too — however, Berlin fit the bill this year. "It's not just about one doc for one buyer, but asking what are the opportunities knowing that we're going to have territorial buyers," he adds.
After Germany, Iwashina heads to SXSW for the premiere of Fifth Season's Being Mary Tyler Moore, which it sold to HBO. Fifth Season Documentary is in production or post on at least a dozen feature documentaries and docuseries and Iwashina estimates that roughly three-quarters of the projects made by his division are features. "When you look at a limited series," he says, "more used to be more and now less is more."
Increasingly, he notes, the documentary arena is seen as a creative space for narrative filmmakers, such as Doug Liman (the tentpole director of Mr. & Mrs. Smith who shot last month's surprise Sundance film Justice, about controversial Supreme Court judge Brett Kavanaugh) and longtime collaborators Christine Vachon and Todd Haynes (Cannes 2021 entry The Velvet Underground). Theresa Steele Page and Tim Headington's Ley Line are active in the space and New Regency and Black Bear have set up documentary joint venture Double Agent.
"Creativity is trumping the algorithm and there's no formula for human creativity," says Iwashina. "That's why these docs can become so impactful, because nothing is manufactured."