Nadav Lapid's Synonyms has tied for the lead at the top of Screen's Berlin jury grid, sharing the number one spot with Emin Alper's A Tale Of Three Sisters.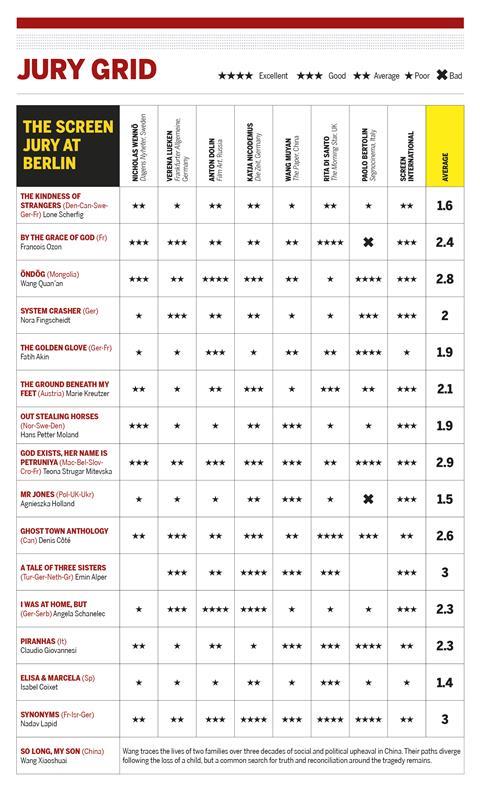 Lapid's first film since 2014 festival hit The Kindergarten Teacher scored a 3.0 average, receiving all eight scores (A Tale Of Three Sisters currently has six).
It received no lower than a two (average), with three critics awarding it a top score of four (excellent) – Die Zeit's Katja Nicodemus, The Morning Star's Rita Di Santo and Segnocinema's Paolo Bertolin.
The film centres on a young Israeli man (played by Tom Mercier) who moved to Paris to escape the stressful political situation in his home country. The tale is loosely based on Lapid's own experiences in the French capital at the beginning of his film career.
Isabel Coixet's Elisa & Marcela was far less popular with the jury, ending on this year's lowest average to date of 1.4. It was dragged down by ones (poor) from Dagens Nyheter's Nicholas Wennö, Frankfurter Allgemeine's Verena Lueken, Film Art's Anton Dolin, The Paper's Wang Muyan, Bertolin and Screen's own critic.
Coixet's black-and-white drama tells the story of Spain's first same-sex marriage in 1901, when Marcela Ibeas (Greta Fernandez) took on an assumed male identity to wed her lover, Elisa Sanchez Loriga (Natalia de Molina).
With Zhang Yimou's One Second having been withdrawn from Competition, there is one title to come – Wang Xiaoshuai's So Long My Son, tracing two families through social and political upheaval in China.