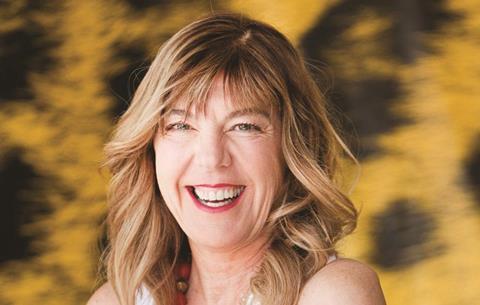 The Locarno Film Festival's long-time industry chief Nadia Dresti has been appointed "interim head of its artistic direction".
The appointment follows the unexpected departure of its previous artistic director Lili Hinstin at the end of September, amid rumoured differences with the festival's long-time president Marco Solari.
The festival said that the executive board had taken the decision to appoint Dresti as interim artistic chief during a recent meeting to discuss potential permanent replacements for Hinstin.
"The executive board of the Locarno Film Festival, under president Marco Solari, has conducted an initial, in-depth appraisal of succession planning for the role of artistic director, reaching a series of conclusions that will be put before the board of directors at its next meeting," the festival wrote in a statement.
"The executive board also took the decision to appoint Nadia Dresti as interim head of artistic direction of the Festival and coordination of Locarno Pro over the coming weeks," it continued.
Under the move, Dresti will leave her post as director of the Ticino Film Commission, in agreement with the commission's President Nicola Pino.
Dresti, who hails from the festival's lakeside home, was director of marketing for many years at 20th Century Fox Switzerland, during which time she facilitated the programming of many of its titles on the festival's trademark Piazza Grande screen.
She then set up Zero Problem, a Geneva-based company specialising in film promotion and PR, through which she worked with European Film Market in Berlin (EFM), Cannes Marché du Film and Locarno.
She spearheaded the creation of Locarno's Industry Office, which has since been rebranded as Locarno Pro, in 2000, and was a co-creator in 2003 of its Open Doors initiative, supporting cinema in the Global South and East.
It is not the first time she has been involved in Locarno's artistic direction. In 2017, she was appointed deputy artistic director. in addition to her role as head of Locarno Pro. She stepped down from these duties with the arrival of Hinstin in August 2018 and the appointment of a new selection team.
In 2018, she was appointed director of the Ticino Film Commission but remained closely involved in Locarno under the title international advisor.
In other changes to the festival team, the executive board has also expanded the role of deputy COO Simona Gamba. She will now also oversee a drive to expand its digital engagement strategy beyond its August dates. She has been deputy COO of the festival since 2019 and also acted as head of communication for the Locarno 2020 edition.
In a related move, Locarno's head of press Giada Peter has been appointed as the new head of communication. Peter joined the festival in 2015, working initially as an events coordinator before moving to the press office.