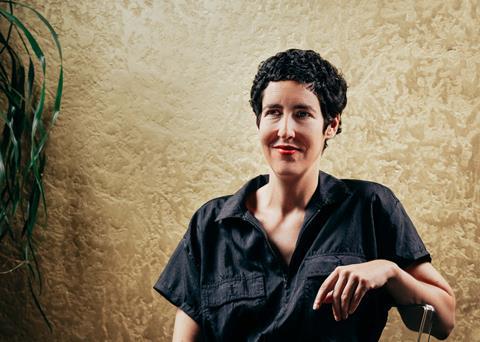 Lili Hinstin has stepped down as the Locarno Film Festival's artistic director after less than two years in the role, the festival announced on Thursday.
"Having acknowledged their diverging strategic views, the Locarno Film Festival and Lili Hinstin have decided by mutual consent to follow separate ways," the festival said in a statement.
"The Locarno Film Festival would like to express its gratitude to Lili Hinstin for her intense work in the artistic field over the past two years and wishes her all the best for the future," it added.
There was no indication of who will take over from Hinstin. The Locarno statement said the executive board of directors would meet in the near future to discuss "related matters".
Hinstin was originally announced as the new artistic chief in August 2018, and took up the post in December 2018. She succeeded long-time artistic chief Carlo Chatrian, who moved onto the Berlinale after six years in the role.
Paris-born Hinstin was the second woman in the festival's then 70-year history to be appointed as its artistic director, after Italian film critic Irene Bignardi who served in the role for five editions from 2001 to 2005.
Prior to Locarno, Hinstin was artistic director at France's Entrevues Belfort - Festival International du Film.
Before that, she was deputy artistic director at the Pompidou Centre's Cinéma du Réel International Festival, having got her first break in the film events arena at the French Academy in Rome in 2005.
For her first physical edition at the helm in August 2019, Hinstin delivered an eclectic line-up, spanning both mainstream films for the Piazza Grande as well as more esoteric fare.
Her second edition in the role was hit by the Covid-19 pandemic which forced the cancellation of the physical 73rd edition. She and the festival team delivered a mainly digital streamlined edition, featuring the Films of Tomorrow initiative aimed at supporting feature productions impacted by the pandemic.
Her tenure was also marked by a drive to reconnect the festival with younger audiences and creative talent as well as support gender equality throughout the organisation and wider festival and industry programme.
Hinstin's last official appearance in the role was on the opening day of the Venice Film Festival on September 2, where she joined Alberto Barbera and the chiefs of five other leading film festivals in Europe in a show of solidarity for the entire filmmaking and distribution chain which has been hard hit by Covid-19.