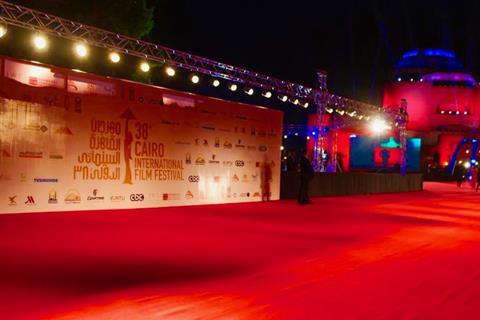 The Cairo International Film Festival (CIFF) has pushed back the dates of its 42nd edition by two weeks to December 2 to 10, in order to ensure that health procedures and measures Covid-19 hygiene measures are properly in place.
Linked to this, the third edition of its Cairo Industry Days industry programme will now take place December 4 to 7, and its the Cairo Film Connection project co-financing event, featuring new projects from Yousry Nasrallah and Kaouther Ben Hania, will unfold December 5 to 7.
"We never gave up hope," said festival president Mohamed Hefzy. "Furthermore, the return of Cairo Industry Days cannot be more significant at a time when the industry struggles for survival, hope and resistance against the difficult conditions imposed by the coronavirus all over the world."
Hefzy applauded the Venice, Toronto, and San Sebastian film festivals for setting precedents with their recent Covid-19 era editions which encouraged Cairo to continue with its plans for this year.
"It was their adamant persistence that set the standard and confidence in the ability of other festivals to continue their mission of spreading awareness and film culture throughout the world," he said.
Hefzy said the festival would put in place strict hygiene protocols in consultation with the Egyptian health authorities and compliance with World Health Organisation approved measures.
CIFF's executive director Omar Kassem said social distancing and temperature checks would be enforced in all the festival venues as would the obligatory wearing of masks inside the festival's main Opera House hub.
He added that all screening venues would be sterilised after each seance and that the health of all staff and guests would be monitored regularly throughout the event.
The festival will announce its full line-up in November. In the meantime, it has already revealed two Egyptian competition titles, May Zayed's Lift Like A Girl and Amir Ramses's Curfew.
In other previously announced highlights, celebrated Egyptian screenwriter Waheed Hamed will be honoured with the festival's Golden Pyramid lifetime achievement award.
As elsewhere, the Arab world's festival circuit has been severely disrupted by Covid-19 over the last six months.
The El Gouna Film Festival on the Egyptian Red Sea is pushing ahead with its 4th edition, however, with revised later dates of October 23 to 31. Morocco's Marrakech International Film Festival has ditched its festival component but is running its industry-focused Atlas Workshops online ahead of CIFF, from November 30-December 3.