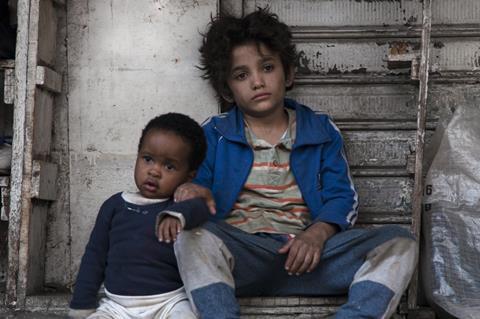 Nadine Labaki's Capharnaum will open and Alice Rohrwacher's Happy As Lazzaro will close the New Horizons International Film Festival in Wroclaw in Poland which runs from July 26 to August 5, 2018.
Bold, uncompromising films by artists seeking new forms of expression are the hallmarks of this year's main International Competition line-up of 12 titles which includes films from China, the Dominican Republic, Portugal and the US, said artistic director Marcin Pieńkowski.
The films competing for the New Horizons Grand Prix include award winners from the last editions of the Locarno, Berlin and Cannes film festival.
They are:
An Elephant Sitting Still Dir: Hu Bo (China)
Cocote Dir: Nelson Carlo de los Santosa Arias (Dominican Republic)
Fugue Dir: Agnieszka Smoczyńska (Poland, Czech Republic, Sweden)
Holiday Dir:Isabella Eklöf (Denmark)
Milla Dir: Valérie Massadian (France)
My Friend The Polish Girl Dir: Ewa Banaszkiewicz and Mateusz Dymek (UK=Poland)
The Bed Dir: Mónika Lairana (Argentina)
The Dead And The Others Dir: João Salavizy and Renée Nadera Messory (Portugal)
The Load Dir: Ognjen Glavonić (Serbia),
The Return Dir: Malene Choi Jensen (Denmark)
The Wild Boys Dir: Bertrand Mandico (France)
We The Animals Dir: Jeremiah Zagar (US)
Of the 225 features films selected for the 18 th edition of New Horizons, 147 are Polish premieres. There are also world premieres of three local productions: Lukasz Grzegorzek's A Coach's Daughter, Katarzyna Trzaska's The Village Of Swimming Cows, and Adam Sikora's Autsajder.
Also screening are festival favourits including Adina Pintilie's Touch Me Not, Hirokazu Kore-eda's Shoplifters, Aneesh Chaganty's Searching, Gaspar Noé's Climax and Sebastian Lelio's Disobedience as well as special screenings of Indian director Rajkumar Hiarani's Sanju, Jagoda Szelc's Monument and Louis Malle's 1960 classic Zazie In The Subway.
This year's retrospectives are dedicated to the Portuguese filmmakers Joao César Monteiro and Pedro Costa, Hungary's Ildikó Enyedi, and cult UK director Nicolas Roeg (who turns 90 this August). There will also be a focus on contemporary Iranian cinema.
The 18th edition of New Horizons will mark the centenary of Ingmar Bergman's birth by screening his most important films (and films dedicated to him) together with the exhibition Bergman Style: Cinema Fashion, Art and the interactive installation Ingmar Bergman 100.
New talent incubator
Filmmakers from Poland, Ukraine, the UK, and Denmark are among 20 directors and producers selected to participate in the New Horizons Studio+ training programme that will run from July 27-30. Ten director-producer teams will present a flm project each to international experts at the festival. The teams include Poland's Michał Marczak and Anna Różalska (Kosmos), Ukraine's Kateryna Gornostai and Viktoria Khomenko (The Floor Is Lava), the UK's Alice Rosso and Mikel Iriarte (Familia) and Romania's Vladimir Dembinski and Bogdan Craciun (Crissea).