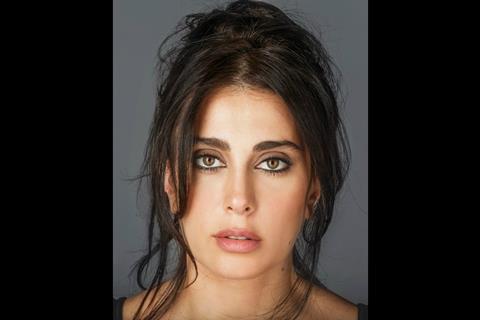 Dubai-based Front Row Entertainment, Beirut-based Empire International and Cairo-based Film Clinic have unveiled a high-profile cast for their upcoming Arabic-language remake of Italian comedy Perfect Strangers and announced early 2021 shooting dates.
The all-star cast will combine Lebanese talents Nadine Labaki, George Khabbaz, Adel Karam and Diamand Bou Abboud with Egyptian star Mona Zaki and Jordan's Eyad Nassar, who is also a star of mainstream Egyptian cinema.
Produced by Medusa Film, Leone Film Group and Lotus Productions, Paolo Genovese's comedy-drama Perfect Strangers grossed more than $20m at the Italian box office and $31m internationally in 2016.
It revolves around longtime friends who decide to play a game over dinner by putting all their mobile phones on the table, to reveal every text message or phone call they receive that evening.
Gabriel Yammine and Wissam Smayra have adapted the original screenplay for the Arabic-language version. Smayra, who was an executive producer on Labaki's Capernaum, will also make his feature directing debut on the production.
The shoot, which was postponed twice in 2020 due to the Covid-19 pandemic and political turmoil in Lebanon, is due to start shooting on February 2, 2021.
The Arabic-language remake will tap into recent events with the dinner party set in Lebanon against the backdrop of the country's so-called 2019-20 "October Revolution" and the pandemic.
"2020 has been a discouraging year for all but seeing everyone's conviction, commitment and excitement around this amazing project gives us all an infinite amount of positivity," said Empire International president Mario Haddad Jr.
Front Row Filmed Entertainment CEO Gianluca Chakra said the production, which brings together cast and crew from across the Arab world, heralded a new era for Middle Eastern cinema.
"We've seen Egyptian films, Lebanese films, Saudi films, but never an Arab film. The Middle East has never produced a successful pan-Arab film as audiences are different across each country and so is the audience," he said.
"With a contained environment such as this one, we hope that we could break this mold and start off a new trend in Arab cinema by introducing new talent using the strength each Middle East country has to offer."
Film Clinic CEO Mohamed Hefzy said he had also been drawn to the project in part by its promise of creating a truly pan-Arab feature.
"I saw in this project a rare opportunity to work with some of the brightest stars of the Arab world and two of the most influential companies working in the production and distribution of quality cinema in the MENA region, making this a truly Arab creative collaboration, even if adapted from an international concept," he said.
Chakra, Hefzy and Haddad take producer credits on the feature with executive producer credits going to Mayada Hiraki.
The partners plan to release the film in the fourth quarter of 2021 across the Middle East.