The National Association Of Latino Independent Producers will host its annual media summit from June 23-26 at the Dolby Ballroom in Hollywood.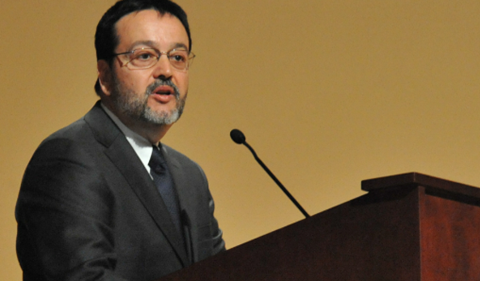 This year marks NALIP's 17th annual media summit and the event features a range of panels, workshops, screenings, and showcases, for Latino film-makers to discuss the Latino media community.
The summit kicks off with the Latino Lens Showcase promoting rising film-makers. Among others, NALIP will present Angel Manuel Soto's work-in-progress feature La Granja.
On June 24 and 25, film-makers, financiers, distributors, agents, and deal-makers will collaborate at the Latino Media Market. The programme also features the Latino Lens Interactive and Creator Sessions.
NALIP will host Keynote Lunch: A Conversation With Len Amato [HBO Films president, pictured] and a Signature Conversaiton with Cris Abrego.
Summit speakers and attendees scheduled to participate include Rita Moreno, Justina Machado, and Al Madrigal.
The Latino Media Awards take place on June 25.