Top brass at the International Documentary Association (IDA) have announced the honourees at its upcoming 32nd Annual Documentary Awards.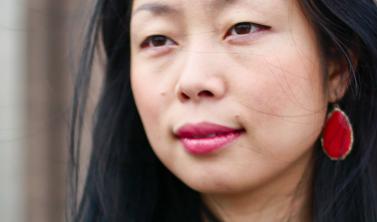 Lyn and Norman Lear will receive the Amicus Award, while Stanley Nelson will receive the Career Achievement Award, and Ally Derks the Pioneer Award. Hooligan Sparrow director Nanfu Wang (pictured) will receive the Emerging Documentary Filmmaker award.

The IDA will also hand out awards in several categories including best feature documentary, best short documentary, David L. Wolper Student Documentary Award, and best limited series.

"Our honourees this year include veteran and emerging filmmakers, illustrating how vital the documentary field is," said executive director Simon Kilmurry.

"Stanley Nelson's body of work is unsurpassed and Nanfu Wang is a bold and brave emerging talent. Ally Derks had the vision to found the International Documentary Festival of Amsterdam, one of the oldest and certainly the largest documentary festival in the world, long before documentaries became cool. And Norman and Lyn Lear's ongoing support of filmmakers and free speech has allowed countless voices to be heard."

"I'm particularly excited about this year's IDA Awards because it comes on the heels of our Getting Real 2016 conference, which surpassed all expectations and served filmmakers from around the world," said Kilmurry.

"Programmes like this wouldn't be possible without the IDA Awards, our most significant fundraiser of the year. I also look forward to honoring the best films in a year where amazing documentaries seem to be countless."
The IDA Documentary Awards will take place on December 9 at the Paramount Pictures backlot in Los Angeles.