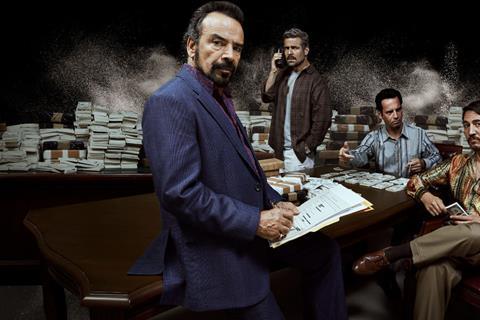 Narcos producer Gaumont is setting up a UK division, headed up by Kudos executive producer Alison Jackson (reports Broadcast).
Taking the role of UK president and reporting into Gaumont vice chief executive officer Christophe Riandee, Jackson will join the French producer when the UK arm opens for business in August.
She is currently executive producing series two of Kudos' Sky Atlantic drama Tin Star.
Gaumont, which has offices in Paris and Los Angeles, is also opening a German office on 1 July.
Riandee said: "The UK has a rich heritage in creating exceptional dramas that travel the world, and with Alison's infectious passion for television drama, as well as her ability to tap into the deep resource of well-established and emerging talent, this market will also be a key driver for new content for Gaumont outside of the US, France and Germany."
Last year, the producer announced that it was developing its first UK project, Baba, a 6 x 30-minute comedy that marks the writing debut of Broadchurch star Andrew Buchan.
It previously based its distribution business in London, but moved it to LA in January last year to integrate it more closely with its TV business.
Jackson leaves Kudos after ten years, in which time she has exec-ed high-profile dramas including Broadchurch, Humans, Ashes to Ashes, Law and Order: UK and The Tunnel: Sabotage.
"With the demand for high-end scripted dramas at an all-time high, this is an exciting opportunity to work with some of the best talent in the UK and tell bold, ambitious, emotional stories that we are passionate about," she said.
Set up in 1895, Gaumont claims to be the oldest film company in the world. Its TV catalogue, produced mainly out of the US, also includes NBC drama Hannibal and Netflix animation F Is For Family.