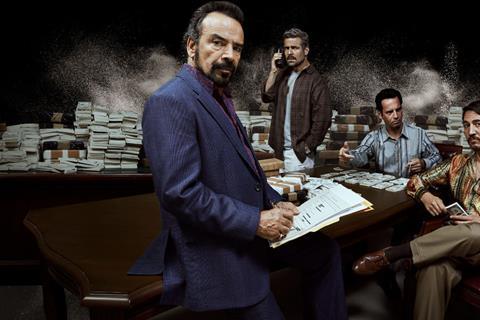 Gaumont, the film and television production and distribution company based in Paris and Los Angeles, has retained LA-based data science firm Parrot Analytics to quantify cross-platform, country-specific audience demand for its roster of established and new television shows.
According to Parrot Analytics' data, the September 1 launch of season three of Narcos in the US was a worldwide success. Narcos was the most popular digital original title of any SVOD service in the US during its launch week, with almost double the demand of the next-most popular title, Netflix's Ozark (See Demand Expressions chart below).
During the same week, Narcos also registered as the number one digital original in most major markets, including the UK, Germany, France, Italy, Brazil, Canada, Australia, India and China.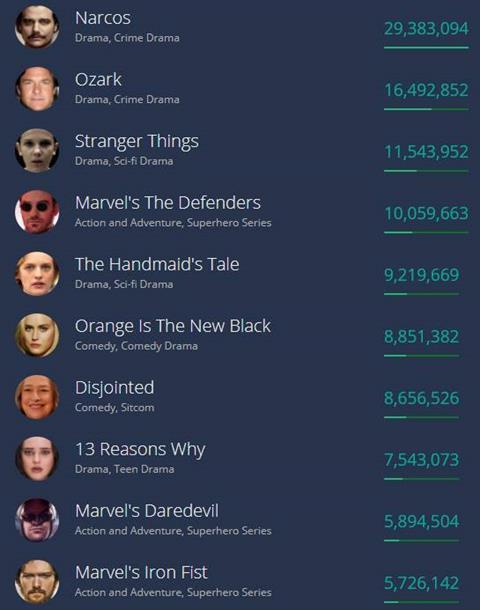 Demand Expressions, a global metric standard developed by Parrot Analytics, represents the total audience demand being expressed for a title, within a market. Audience demand reflects the desire, engagement and viewership, weighted by importance; so a stream or download is a higher expression of demand than a 'like' or comment.
In addition to Narcos, Gaumont's other flagship programming includes Hannibal (NBC), F Is For Family (Netflix), and Hemlock Grove (Netflix).
Tim Stephen, head of US business and legal affairs for Gaumont, said: "We are looking to use the data and analysis from Parrot's audience demand measurement system to support our sales efforts across the globe. Especially as Narcos and F Is For Family move into new seasons, we are seeking more information on how demand is changing to inform our strategies in each market."
Courtney Williams, European director of Parrot Analytics, said: "We have reached the stage in the content business where consumers are the real drivers of content. It's more important than ever to be able to gauge audience demand, especially as series evolve and move into multiple seasons. Continuing to engage viewers and building fan engagement not only supports sales, it justifies the investment in further production. Being able to keep a finger on the pulse of audience demand is essential."