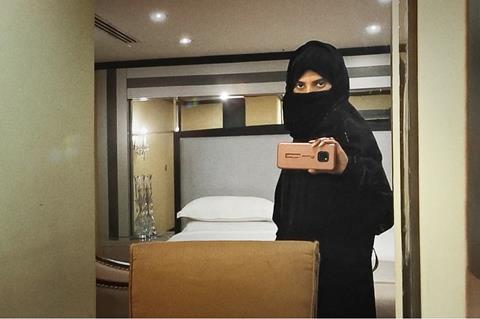 National Geographic Documentary Films has acquired recent Sundance entry Saudi Runaway ahead of its European premiere at the Berlinale tonight (25).
Susanne Regina Meures directed the film about Muna, a Saudi woman with an upcoming arranged marriage who secretly records her escape attempt from the Middle Eastern kingdom on her mobile phone.
Saudi Runaway premiered in the World Documentary Competition section in Park City last month.
"Muna is one of the strongest-willed and most courageous women I know," said Meures. "Unprecedented, as a Saudi woman, Muna dares to speak up. She shares her pain and offers us a glimpse into a hidden world. Although the Kingdom of Saudi Arabia is at the centre of world affairs, very few authentic images of life there exist. Muna's story is of great urgency and relevance and essentially summarises a human rights drama at its core."
Stefan Kloos of Rise and Shine World Sales and Jason Ishikawa of Cinetic negotiated the sale on behalf of the filmmakers.
National Geographic Documentary Films' slate includes Oscar winner Free Solo, Science Fair, LA 92, Jane, and Oscar-nominated The Cave.