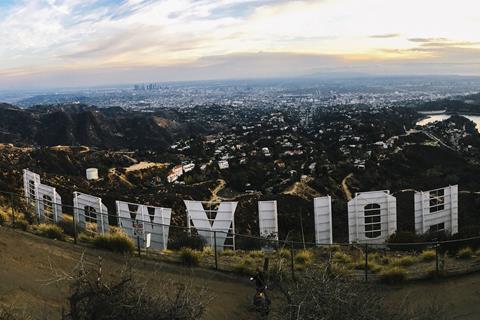 NBCUniversal will join the streaming wars in early 2020 with an ad-supported service available free to its pay-TV subscribers in the US and international markets.
The company also announced on Monday (14) a senior leadership reorganisation that sees Donna Langley become sole chairman of Universal Filmed Entertainment Group.
NBCU CEO Steve Burke said NBCU cable entertainment chief Bonnie Hammer will lead the streaming service and has been promoted to chairman, direct-to-consumer and digital enterprises for NBCU. Subscribers to parent Comcast's cable operations and Comcast's newly acquired Sky platforms in Europe will also get the streaming service.
The announcement puts NBCU, owner of the NBC US broadcast network, Universal Pictures and cable networks including Bravo and Syfy, in competition with studio rivals Disney and WarnerMedia, both of whom are set to launch streaming services later this year, as well as existing players such as Netflix and Amazon.
NBCU said the service will draw on its content library, the company's reach of more than 90m US households, and Comcast and Sky technology platforms. Programming will include homegrown originals and content from outside partners. Cord cutters who do not have pay-TV will be able to buy a subscription to the service and an ad-free version will be available for a fee. NBCU said it will continue to license content to other studios and platforms, "while retaining rights to certain titles for its new service."
Hammer, who currently serves as chairman of NBCU's cable entertainment and cable studios unit, will draw executives from Sky's Now TV OTT service and other parts of NBCU.
Burke said: "NBCUniversal has some of the world's most valuable intellectual property and top talent, both in front of and behind the camera. Many of the most-watched shows on today's popular streaming platforms come from NBCUniversal. Our new service will be different than those presently in the market and it will be built on the company's strengths, with NBCUniversal's great content and the technology expertise, broad scale and the wide distribution of Comcast Cable and Sky."
The senior leadership regoranisation is designed to align NBCU's content business under Jeff Shell and Mark Lazarus. Shell has been named chairman of NBCUniversal Film and Entertainment, adding NBC Entertainment to his purview. He will continue to oversee film and will also now be responsible for NBCUniversal's international division and Telemundo.
Lazarus is named chairman of NBCUniversal broadcast, cable, sports and news. Langley's purview includes global theatrical distribution and home entertainment. She reports to Shell. Hammer, Lazarus and Shell will continue to report directly to Burke.