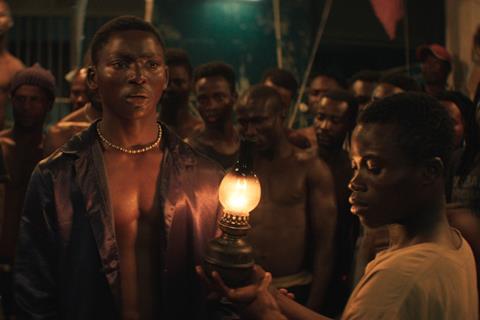 Neon has acquired US rights to Philippe Lacôte's autumn festival selection and Ivory Coast international feature film Oscar submission Night Of The Kings ahead of Thursday's (September 10) screening in Toronto.

The drama premiered on September 7 in the Horizons sidebar of Venice and plays later this month in New York.
Night Of The Kings centres on a young man on his first night in the infamous MACA prison who faces death unless he manages to captivate his audience with a story.
He recounts the tale of Zama King, a childhood friend recruited to run errands by rebels at the end of Ivory Coast's second civil war and became a gangster in the capital, Abidjan.
Abdoul Karim Konaté, who starred in Lacôte's feature debut Run, stars alongside newcomer Koné Bakary. Steve Tientcheu, Rasmane Ouedraogo, Issaka Sawadogo, Digbeu Jean Cyrille, Anzian Marcel, Laetitia Ky and Denis Lavant round out the cast.
Producers are Delphine Jaquet, Yanick Letourneau, Ernest Konan, Yoro Mbaye and Banshee Films, Wassakara Productions, Peripheria, and Yennenga Productions.
Jeff Deutchman negotiated the deal for Neon with Emilie Georges and Mathieu Delaunay of international sales agent Memento Films International on behalf of the filmmakers.
Neon will announce release plans at a later date.