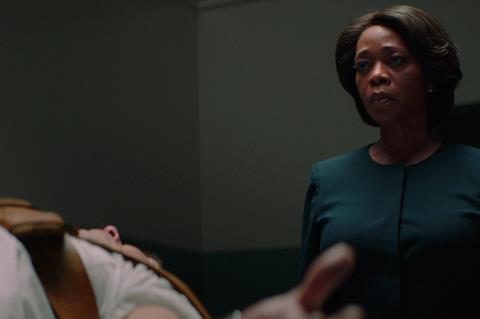 NEON has acquired US rights from ACE Pictures Entertainment to Chinonye Chukwu's Sundance grand jury-winning prison drama Clemency starring Alfre Woodard.
The story centres on a prison warden who, weary after years of carrying out death row executions, bonds with a man she is sanctioned to kill.
Aldis Hodge, Richard Schiff, and Wendell Pierce also star in the drama produced by ACE Pictures Entertainment, Bronwyn Cornelius Productions, and Julian Cautherley.
"Making Clemency has been a life-changing soul journey and I am thrilled to partner with the team at NEON to share the film with audiences across the country," said Chukwu.
NEON negotiated with Paradigm on behalf of the filmmakers. Clemency marks its latest acquisition from Park City after deals on Honeyland, Monos, The Lodge, Little Monsters, and Luce.