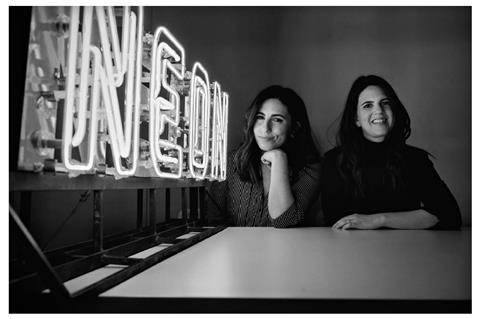 Neon has promoted Elissa Federoff to president of distribution and Christina Zisa to president of publicity, respectively.
Federoff previously served as executive vice-president of theatrical distribution and has played a key role in ramping up Neon's direct-to-consumer capabilities with virtual cinema. In three years Neon's box office has generated more than $150m in North America.
Prior to joining the company she worked at The Orchard, worked alongside Quinn at RADiUS, Oscilloscope Laboratories, and Lionsgate.
Zisa most recently served as executive vice-president of publicity and has created awards, events and publicity campaigns for Palme d'Or and Oscar winner Parasite, Honeyland, and I Tonya, brining 13 Oscar nominations and seven wins to the company, most recently the historic Oscar best picture win and SAG ensemble award for Parasite. Prior to Neon she worked at RADiUS.
Both Federoff and Zisa have been with Neon since its inception in January 2017.
"Elissa Federoff and Christina Zisa have been the cornerstone to NEON's success since we launched," said Neon founder and CEO Tom Quinn. "In a very short time, they've broken multiple Box Office records as well as changed the history of the Academy Awards forever.
"Personally and professionally they embody all the things that make Neon a unique and special place for filmmakers and films to thrive. Cinema's future looks bright with these caretakers at the helm, and I can't wait to see what they accomplish next."
Neon's releases include Apollo 11, Three Identical Strangers, The Biggest Little Farm, Monos, Portrait Of A Lady On Fire, Parasite, and I, Tonya. The upcoming release slate includes The Painter And The Thief, Pig, Palm Springs, She Dies Tomorrow, and Gunda.
Documentary Spaceship Earth debuts online on May 8 in traditional and non-traditional venues.