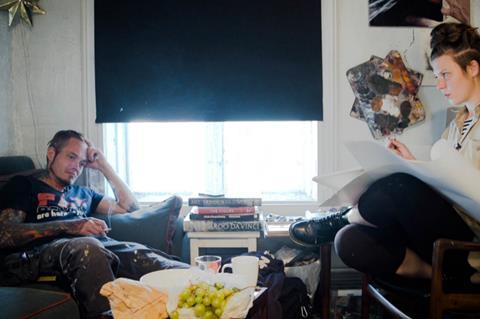 Neon, Studiocanal and Blueprint Pictures are partnering on a narrative remake of Sundance award winner The Painter And The Thief.
The US distributor picked up worldwide rights to the documentary from Autlook in Berlin last February after it premiered in Sundance and won the World Cinema Documentary special jury prize for creative storytelling.
The Painter And The Thief more recently played at BFI London Film Festival, and has earned two Critics' Choice nominations.
Benjamin Ree directed the original documentary about a Czech artist who befriends the career criminal who stole two of her paintings.
Studiocanal and Blueprint Pictures will develop and package the narrative remake, Blueprint will produce, and Neon and Studiocanal will serve as executive producers, and jointly finance development and production.
The deal was negotiated by Jeff Deutchman for Neon, with Shana Eddy, Rachel Henochsberg and Vanessa Saunoi on behalf of Studiocanal, and Diarmuid McKeown on behalf of Blueprint Pictures.
Neon's latest foray into development and production after best picture Oscar winner Parasite, which the company acquired at script stage, as well as Alex Gibney's documentary Totally Under Control, which recently debuted on Apple TV.
Neon has several projects at various stages of development and production, including Pablo Larrain's Spencer.