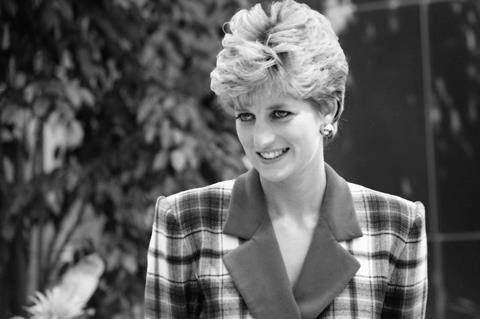 Simon Chinn and Jonathan Chinn's London and Los Angeles-based Lightbox is producing Diana, Ed Perkins' feature documentary about Princess Diana, Princess of Wales, the first theatrical documentary about Diana who died in 1997. UK sales outfit Altitude is handling international rights and will release the film in the UK and Ireland in the summer of 2022 to mark the 25th anniversary of her death.
Altitude has already pre-sold the film to theatrical buyers in multiple territories, including: Benelux (Piece of Magic), Germany and Austria (Studio Hamburg), Italy (I Wonder Pictures), Portugal (NOS Lusomundo Audiovisuais), Switzerland (Ascot Elite), Czech Republic (AQS), Japan (Tohokushinsha), Australia & New Zealand (Madman), Middle East (Phars) and Turkey (Filmarti).
The project will use an archive-only approach and draw on thousands of hours of news reports, previously unseen footage and photographs.
Perkins' previous films include Black Sheep, a documentary short for The Guardian that was nominated for an Academy Award and was produced by Jonathan Chinn, and feature documentary Tell Me Who I Am which was produced by Lightbox.
Simon Chinn won Oscars in 2009 and 2013 for producing Man On Wire and Searching For Sugarman, via his previous company Red Box Films.
Diana will have its television premiere on HBO and stream on HBOMax in the US, and Sky Documentaries in the UK. HBO and Sky are also on board as co-producers.