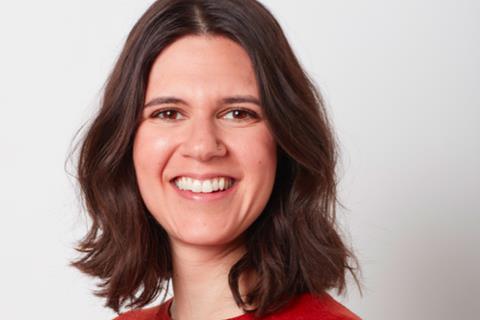 Elissa Federoff, president of distribution at US outfit Neon, has given details of the innovative release strategy the company is planning for Thai auteur's Apichatpong Weerasethakul's Memoria in January.
The idea, she said, is to use a variation on the old roadshow model, showing the film in one city at a time.
"Memoria is this really incredible, transcendental experience as a film so we've created this release pattern that has never been done before," Federoff explained. " We will show this only in theatres, one theatre at a time, to one specific audience at a time. It will start in New York and go to LA and then go to each subsequent city after that…it will exist for only one audience at a time.
"It is not dissimilar to a band touring where in only one particular city can you see this band at any given moment. It will get to everybody across the country in one venue or another whether you have a cinema or not. But this movie is not an online experience and we have not made it available online."
Federoff, calling in by Zoom from New Yoork to participate in a discussion about distribution.at International Documetnry Film Festival Amsterdam (IDFA), also talked of "allowing the audience to choose" by utilising a flexible distribution model. In certain cases, Neon will wait to see how a film performs on the opening weekend," she said. If it does well, it won't be put on digital but the theatrical release will be expanded.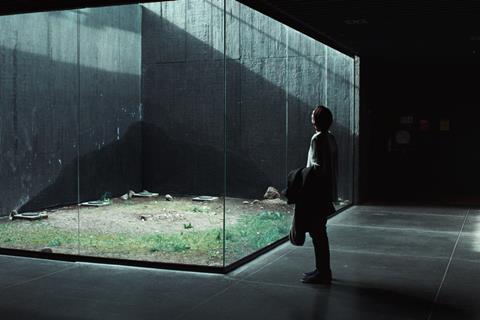 During the Covid period, Neon has "played with the windows. These PVOD windows, these SVOD windows, these TVOD windows, we have kind of done it all and we've also used drive-ins," said Federoff/ "That's another way we've amplified our films with an audience in a safe way during Covid when things were really, really tough and cinemas were totally closed completely."
The company also has a lucrative US output deal with Hulu.
Since the pandemic started, Neon has been doing strong business in cinemas with a range of arthouse and independent titles. Federoff cited UK director Ben Wheatley's low -budget horror picture In The Earth, made at the height of the pandemic, as a film which made money for everyone involved. "It did twice our projections and did great transactionally."
"This was one where I felt we all really put the pedal to the metal. We got this one made and out there," she said.
US drama Pig starring Nicolas Cage was released in July and was another box-office winner. "It just did phenomenally in theatres, probably three times better than our original projections."
Neon gave the film a 17-day theatrical window before moving it onto PVOD. Federoff cited studies showing that in the first three weeks that a film is in theatres, it is likely to garner 85-90% of its overall box office. After its third weekend, Pig was made available online across all transactional windows
"It's actually still in theatres," the Neon executive noted of a seeming paradox. The film kept on doing business in cinemas even when it was available digitally. "That's a strong testament to show that these audiences can co-exist. These forms of distribution can co-exist."
Neon has opened Palme d'Or winner and Oscar hopeful Titane in a similar way - with a 17 day window – and it has likewise outperformed expectations. "It spoke to a younger demographic," said Federoff. "That is what we have seen is the bread and butter for the theatrical space right now."
Genre films and horror have continued to "do really well" during the pandemic.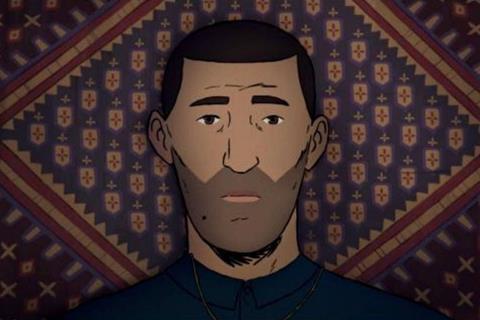 Neon is releasing Danish animated doc Flee (screening at IDFA this week) in the US next month and Federoff is talking up its box office chances. However, the strategy here will be a little different. "I feel the buzz has got to grow," she explained. It has a lot of awards campaigns going on around it. It will build with the prestige…this is something that belongs with a 90 -day window."
Parasite, which grossed $53.4m for Neon in 2019 and 2020, had a 180-day theatrical window, Federoff pointed out. In its case, the distributor sought to extend, not shorten, the theatrical holdback.
Another title screening at IDFA this week, Bianca Stigter's holocaust doc Three Minutes - A Lengthening, sold by Autlook, is also on Neon's slate and Federoff said it will likewise be given a full theatrical release.
"We truly feel that no film is one size fits all and our slate really proves that. We have a slate of very diverse filmmakers, very, very diverse films and very varied ways of distributing them," said Federoff.
"We want to obviously make these deals as attractive to filmmakers as possible, to given them exposure in cinemas…but we also want to make everybody money. Depending on what the film is, those particular models will change."