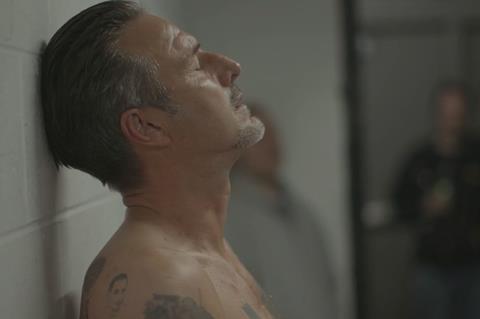 Neon boutique division and incubator Super Ltd has picked up North American rights from Cinetic to the documentary You Cannot Kill David Arquette in what the distributor claimed was the first documentary acquisition out of the cancelled SXSW Film Festival.
David Darg and Price James directed the film, which shot over three years and chronicles the actor's life in pro wrestling as he makes a bid at redemption following years of notoriety in the ring, and family and addiction troubles.
You Cannot Kill David Arquette includes interviews with sisters Patricia and Rosanna Arquette, Courteney Cox, and pro wrestler Ric Flair. Super Ltd, whose first release was Anthony Bourdain's Wasted: The Story Of Food Waste, will announce release plans at a later date.
Twenty-four hours after the Austin festival was cancelled, You Cannot Kill David Arquette premiered in early March at the Arquette's California home that includes a home-made wrestling ring.
"I set out to make this film to stand up for myself, to rewrite the ending to my story, and find a place where I could be proud of my time in the ring," said Arquette, who served as executive producer. "We couldn't wish for a better company to share this love letter to the wrestling world."
Christina McLarty Arquette, Bryn Mooser, Darg, Ross Levine, Stacey Souther served as producers on the XTR and One Last Run production. Arquette's fellow executive producers are Franklin and Gabby McLarty, Justin Lacob, and Kathryn Everett.
Jeff Deutchman negotiated the deal with Eric Sloss of Cinetic on behalf of the filmmakers.
Super Ltd focuses on films and release strategies that "seize the political and cultural moment" and partnered with Neon on Tamara Kotevska and Ljubo Stefanov's Oscar-nominated documentary Honeyland. The pipeline includes Jack Bryan's Active Measures, and Gene Graham's This One's For The Ladies.