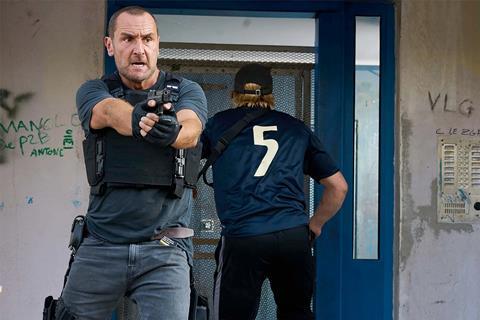 Netflix has swooped on worldwide rights to Cédric Jimenez's French crime thriller The Stronghold from Studiocanal, ahead of its premiere at the Cannes Film Festival.
The deal with the streaming giant excludes France, where Studiocanal will release the film theatrically under its original title Bac Nord on August 18. It is set to world premiere out of competition at Cannes on Monday (July 12) and Netflix plan to release the feature on its platform this autumn.
The film stars Gilles Lellouche as the commander of a tough police brigade operating in Marseille's notoriously crime-ridden northern neighbourhoods. It is inspired by a real-life scandal in 2012 in which 18 officers from the city's anti-crime brigade were charged with drug trafficking and racketeering.
The cast also includes François Civil, Karim Leklou and Adèle Exarchopoulos
It marks the first Cannes premiere for French filmmaker Jimenez, who is well-known as one of France's premier thriller directors, with credits including Paris Under Watch, The Connection and The Man With The Iron Heart.
The Stronghold is produced by Hugo Selignac, whose credits include Sink Or Swim and The Wolf's Call, for Chi-Fou-Mi Productions.
Paris-based Studiocanal marked its 30th anniversary at Cannes yesterday with its traditional pre-festival showreel event, which included Paddington 3, Retribution, Baghead and Role Play.