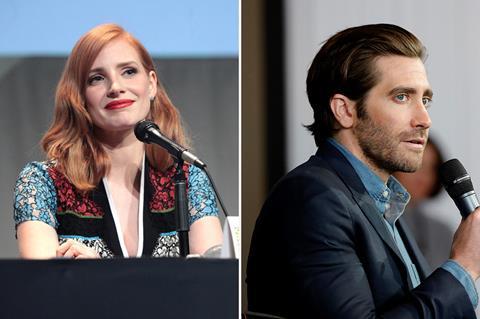 Netflix has acquired The Division, Ubisoft Film and Television's upcoming feature version, to star Jake Gyllenhaal and Jessica Chastain, of the hit video game.
David Leitch is set to direct from a screenplay by Rafe Judkins, who is currently writing Amazon's fantasy novel-based series Wheel Of Time.
Gyllenhaal and Jessica Chastain will produce for Ubisoft, 87North Productions, Nine Stories and Freckle Films.
Part of Ubisoft's Tom Clancy branded series of games, The Division became the fastest-selling new IP in video game history when it was launched in 2016. The online roll-playing game currently has more than 20m players. A sequel game was launched in March.
The feature version will be set in the near future and follow a group of specially trained civilians trying to save New York in the wake of a pandemic virus spread through paper money on Black Friday.
Ubisoft's film division previously made 2016 game-based feature Assassin's Creed. It is currently working on projects including TV series Skulls & Bones and, for Apple TV+, Mythic Quest.