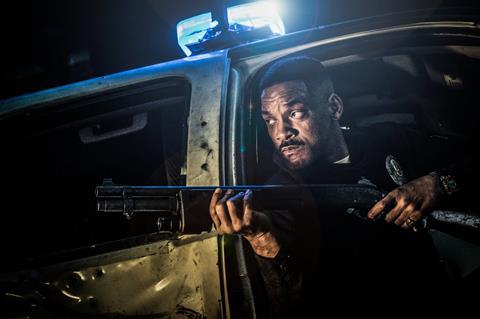 Netflix have confirmed that a sequel to Bright is in the works.
Director David Ayer and stars Will Smith and Joel Edgerton are expected to return for the sequel, which is currently untitled.
Ayer will also be on writing duties this time around, with Max Landis, who penned the original, not
According to a Netflix statement, Bright is the highest viewed Netflix film ever on the platform in its first week of release, and one of the biggest originals it has ever launched.
It is apparently the most watched film in every territory on the streaming service since its premiere on Dec 22.
The film is set in an alternate present-day, and stars Smith and Edgerton as two cops, a human and an orc, who embark on a routine patrol night that will ultimately alter the future as their world knows it.
According to Nielsen, an estimated 11million US viewers watched Bright in its first three days.
The Nielsen number only takes into account viewers who watched Bright through their TV sets and does not include desktops or mobile devices, which means the actual number is likely to be significantly higher