Buoyed by a strong response to original content, the digital giant's fourth quarter boosted international subscribers by 5.12m to 44.37m.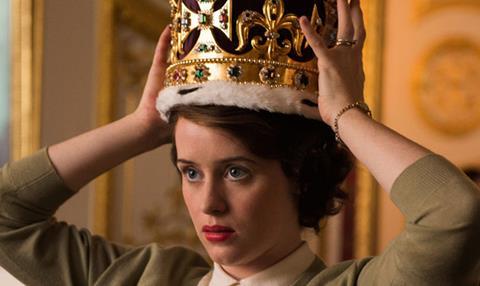 US membership surged by 1.93m to 49.43m. Both results exceeded analysts' expectations, drove the largest quarterly growth in the company's history and resulted in a 93.8m worldwide figure.
Netflix expects to add 1.5m members in the US and 3.7m internationally this quarter, which would raise the worldwide level to 99m and set up the likelihood of crossing 100m this spring.
Subscriber growth propelled by the success of The Crown, Luke Cage and The OA increased the company's stock price by 8% after trading on Wednesday to around a record $146.
The international growth was a strong highlight of Wednesday's earnings report as the company referred to encouraging signs in local-language content.
Netflix said its first original series in Brazil, 3%, has performed well in its home country and throughout Latin America.
This is a notoriously hard feat for theatrical releases to accomplish in the continent, although Netflix did not give numbers, a tactic it has used before. It further claimed that non-Portuguese speakers have watched the show dubbed in English.
The company said it intends to spend $6bn on content this year, up from $5bn in 2016.
Netflix reported fourth quarter earnings per share of 15 cents on revenue of $2.48bn, representing a 36% rise on the same period a year ago.