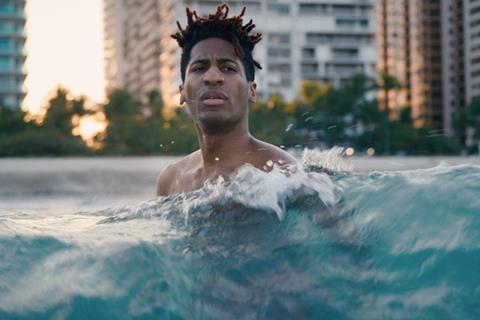 Netflix has made another fall festival acquisition, swooping with Barack Obama and Michelle Obama's Higher Ground on worldwide rights to Matthew Heineman's Telluride documentary American Symphony.
The film follows a year in the life of musician and Late Show bandleader Jon Batiste as he navigates the stresses and struggles of his meteoric rise winnings six Grammys and preparing the American Symphony for Carnegie Hall, while his wife and bestelling author Suleika Jaouad is diagnosed with the return of Leukemia.
Heineman, Lauren Domino, and Joedan Okun produced American Symphony, and executive producers are Alice Webb, Barak Moffitt, Daniel Seliger, Marc Robinson, Steve Farneth, David and Nina Fialkow, Gene Gallerano, Batiste, Jaouad, and Ryan Lynn.
Higher Ground, Mercury Studios, and Our Time Projects produced. The film will release globally later this year.
The Obamas said: "For many years, Jon's music has helped provide a soundtrack to our lives, and we're grateful for the partnership he and Suleika have offered on issues like voting rights and the fight against cancer. We could not be more proud to join in telling their story and lift up the work of a talented filmmaker like Matthew Heineman. Matthew weaves a poignant tapestry of courage, love, and music and we are honored for Higher Ground to help share it with the world."
Heineman added: "American Symphony is many things to me, but at its heart, it's about the healing power of art. I am so incredibly honored to be partnering with Netflix and Higher Ground on the release of the film. It's been an amazing journey with Jon and Suleika over the last couple of years."
At TIFF, Netflix picked up Richard Linklater's Hit Man, Anna Kendrick's Woman Of The Hour, and Lucy Walker's Mountain Queen: The Summits Of Lhakpa Sherpa.